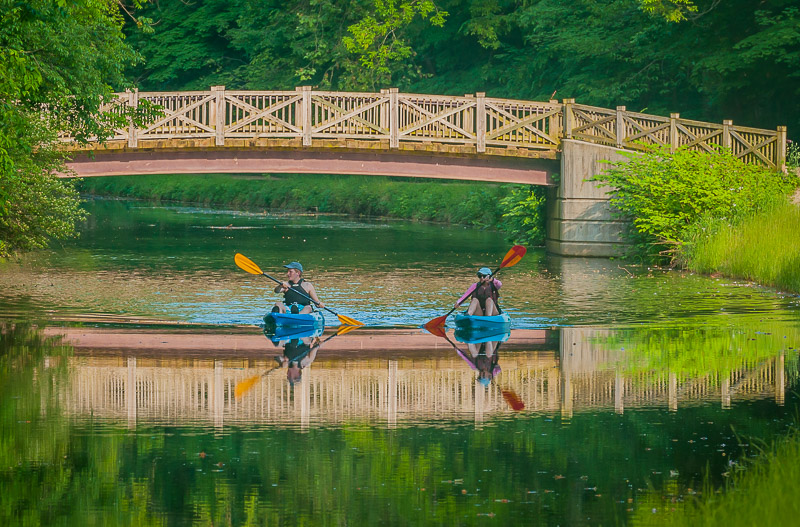 The C&O Canal National Historic Park has something for everyone when it comes to water activities. From a relaxing day of fishing on the Potomac River to kayaking along the canal, most folks can find a fun way to make a splash!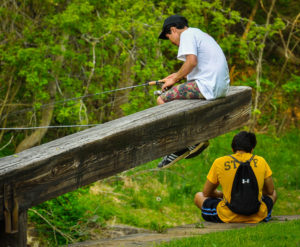 Fletcher's Cove is a favorite of the locals and has even hosted some Presidents in the past! Presidents Andrew Jackson, Bill Clinton, and Jimmy Carter have all visited Fletchers. Visitors can rent kayaks, rowboats, canoes, and bikes at the concession stand, as well as grab a drink and a bite to eat. Fishing regulations vary depending on the state where the canal and Potomac River are located. Click here for more information on fishing regulations in the Park.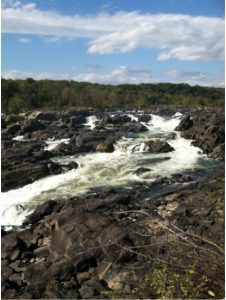 Great Falls in Potomac, Maryland, is a natural wonder of the C&O Canal National Historical Park. The power of the rushing water is an exhilarating sight to see, especially after heavy rains. Although maintenance projects this summer will temporarily limit access to the falls, the Great Falls area has much more to offer guests. The historic Great Falls Tavern Visitor Center is a unique structure worth exploring. On the weekends, you can also borrow a bike for free for up to two hours from the C&O Canal Bike Loaner program and explore the towpath. Great Falls is also home to several hiking trails. Billy Goat Trails A, B, and C offer varying levels of difficulty, and the Gold Mine Trail offers a shady hike on hot days.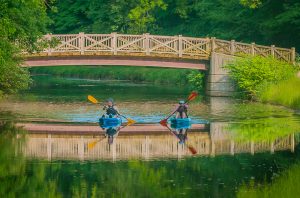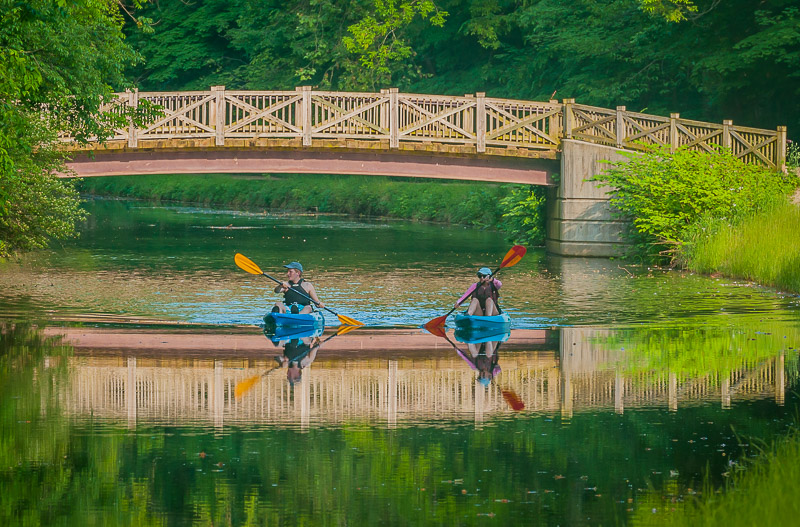 If you're feeling more adventurous, kayaking is an option. A popular activity at the C&O Canal, kayaking lets you experience the Park in a new and exciting way. Paddle your way through many spots along the 184.5-mile canal and the Potomac River, and enjoy the scenic views and wildlife that inhabit the park. At the Potomac River's Feeder Canal, you can watch Olympic-level kayakers take on the training gates located near Lock 6 off the Clara Barton Parkway.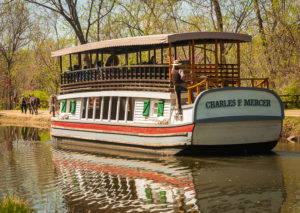 The C&O Canal National Historic Park also offers visitors the chance to ride a replica canal boat. The Charles F. Mercer, located in Great Falls, operates during the summer months. Park rangers in period clothing accompany you on your journey, and you can truly immerse yourself in this boat ride straight out of the 1870's. See how your spirits rise along with the water level as the boat, pulled by one of the Park's famous canal mules, elevates 8 feet within one of the locks on the canal. In Williamsport, launch boats are available for rides. Boat schedules are subject to change so be sure to check the Park's website before you go.