Chairman
John Guttmann
Shareholder
Beveridge & Diamond, PC
Washington, DC
Vice Chairman
Francis Grant-Suttie
Global Conservation Senior Executive
Potomac, MD
Treasurer
Bert Swain
Dembo Jones, P.C.
Rockville, MD
Secretary
Anthony Stacy
Booz Allen Hamilton
Alexandria, VA
Gay Barclay
Potomac, MD
Paul Bremer
Professional Ski Instructor
Okemo Ski Resort
Chevy Chase, MD
Sherif Ettefa
Partner
KPMG
Chevy Chase, MD
Mary Ann Fisher
Bethesda, MD
Sandy Grace
Vice President, Governmental & External Affairs
BGE
Bethesda, MD
Marc Grossman
Vice Chairman
The Cohen Group
Arlington, VA
Paul Juola
Vice President, Legislative Affairs
Lockheed Martin
Alexandria, VA
Paul B. Krogh
CEO/Principal
K2 Construction Consultants, Inc.
Bethesda, MD
Tara Sanders Lowe
Realtor
Kearneysville, WV
Robert Mertz
Bethesda, MD
William B. Newman, Jr.
HC Project Advisors, LLC
Washington, DC
Ed Ryan
Global General Counsel (Ret.)
Marriott International, Inc.
Washington, DC
Dan Spedden
Executive Director
Washington County Convention and Visitors Bureau
Hagerstown, MD
Cory Van Horn
Director of Marketing
Visit Montgomery
Rockville, MD
Jonathan Warner
Owner
Warner Commercial
Dickerson, MD
Robin Zanotti, ACFRE
President, C&O Canal Trust
Williamsport, MD

ROBIN ZANOTTI, ACFRE
(she/her)
President
Robin joined the C&O Canal Trust in April 2015 with thirty years of executive leadership experience. She previously ran her own business, Zanotti Nonprofit Solutions LLC, where she aided clients with strategy, fundraising, and management. She served as the president of the Rotary Club of Martinsburg and is a graduate of Leadership Berkeley and Leadership Jefferson. She lives in Martinsburg, WV, with her husband Mike and their rescued animals.

AIDAN BARNES
(they/them)
Director of Programs and Partnerships
Aidan has been the Director of Programs and Partnerships since March 2020, overseeing the implementation and function of programs, volunteer service projects, and events in the Park. Originally from Michigan, Aidan has a background in outdoor education and facilitating programs with youth, non-profit, and corporate groups. They also spent nearly two years teaching English in Taiwan. They have a bachelor's degree from Northern Michigan University and enjoy hiking, biking, rock climbing, good books, and campfires with friends. They live in Hagerstown, Maryland.

CHARISSA HIPP
(she/her)
Director of Marketing and Communications
Charissa joined the Trust in April 2022. A lifelong Marylander, she began her career with the National Park Service after graduating from the University of Maryland with a bachelor's degree in journalism-public relations. During college, she worked as a seasonal park ranger at Antietam National Battlefield, then became a writer-editor and public affairs specialist for the National Park Service at the Department of the Interior. For the past two decades, Charissa worked in tourism marketing and public relations roles in Maryland, and for the Heart of the Civil War Heritage Area. Most recently, she worked as the Harpers Ferry Visitor Center Supervisor for the Appalachian Trail Conservancy. A wife and mother of three, Charissa lives just outside of Williamsport, MD. She enjoys photography, reading, and genealogy, but is happiest hiking and surrounded by nature.

LAUREN RIVIELLO
(she/her)
Director of Development
Lauren joined the Trust in February 2021 from Boston, where she served as Executive Director of the Brookline Arts Center, a visual arts center committed to bringing the community meaningful experiences in the arts. Lauren earned a Bachelor of Science in Journalism from West Virginia University and a Certificate in Nonprofit Management and Leadership from The Institute for Nonprofit Practice at Tufts University. She returned to West Virginia, where she grew up exploring the C&O Canal, with her husband and daughter.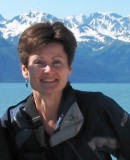 JANE NEFF
(she/her)
Office Administrator
Jane came to the Trust with more than 25 years of experience coordinating business processes in the manufacturing industry. She earned a degree in Information Technology from Hagerstown Community College where she graduated with top honors. Her skills span a wide array of business functions that include network administration, database administration, and accounting. In her free time she enjoys biking the canal and gardening at her home in Boonsboro.

TYMBER COMPHER
(she/her)
Communications & Development Associate
Tymber joined the Trust in April 2020. She is a freelance writer and editor with a specialization in nonprofit communications. A graduate of Antioch College in Ohio, Tymber has a B.A. in Literature and the Human Condition. She has previously worked with Tecumseh Land Trust in Yellow Springs, Ohio, and Moonstone Arts Center in Philadelphia where she created social media content and organized community events. In her spare time, Tymber enjoys hiking, reading, and wrestling with her cat, Theo.

LIZ JANELLE
(she/her)
Program and Volunteer Coordinator
Liz joined the Trust in May of 2021 as the Canal For All Program Coordinator. In November of 2021, she took on a new role as the Program and Volunteer Coordinator. She graduated from West Virginia University with a Bachelor of Science in Agriculture (BSA) with a focus on Animal and Nutritional Sciences and Conservation Ecology. She previously worked as a VISTA Americorps for the Potomac Valley Audubon Society. In her free time, she enjoys hiking, being outdoors, and managing her online art business.

ELLEN KINZER
(she/her)
Development Associate
Ellen joined the Trust in April 2019 from the Midwest, where she attended school at the University of Wisconsin-Madison and graduated with a degree in Wildlife Ecology. She previously served as a digital media specialist for Sauk Prairie Conservation Alliance, an archivist for U.S. Fish and Wildlife Service, and a seasonal ranger at Fort Frederick State Park.

NANETTE NYCE
(she/ella/sie)
Canal For All Coordinator
Nanette joined the Trust in November 2021 and is looking forward to connecting a diversity of visitors with her favorite National Park.  As coordinator of the Canal For All program, she hopes to engage canal visitors, and especially youth, in the educational and recreational adventures available in the C&O Canal National Historical Park.  Nanette attended Brigham Young University and is continuing her education, pursuing a degree in geology.  Her experiences with the park include volunteering at Cushwa Visitor Center, followed by an internship with the Education Ranger.  Her interests include running, cycling, reading, and tae kwon do.  Nanette lives in Hedgesville, West Virginia.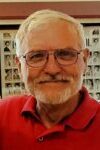 DONALD STREET
(he/him)
Canal Quarters Operations Coordinator
Don became involved with the C&O Canal Trust as a volunteer quartermaster for the Canal Quarters program in 2016, and was hired as Canal Quarters Operations Coordinator in October 2021. He previously served as a volunteer with the C&O Canal Bike Patrol and the Maryland City (Anne Arundel County) Volunteer Fire Department. In his role as CQ Operations Coordinator, Don handles maintenance issues and visitor concerns for the seven historic lockhouses in the Canal Quarters program, coordinating with National Park Service Maintenance, volunteer Quartermasters, and other service providers. He also responds to after-hours problems reported via the emergency hotline and assists with other Trust programs. Don is an avid gardener, woodworker, tinkerer and outdoors enthusiast, and is very active with local sustainability efforts in his hometown of Poolesville, Maryland. He retired from the Federal government in 2017 after 27 years of military and civilian service.