Chairman
John Guttmann
Shareholder
Beveridge & Diamond, PC
Washington, DC
Vice Chairman
Francis Grant-Suttie
Global Conservation Senior Executive
Potomac, MD
Treasurer
Bert Swain
Dembo Jones, P.C.
Rockville, MD
Secretary
Anthony Stacy
Booz Allen Hamilton
Alexandria, VA
Gay Barclay
Potomac, MD
Paul Bremer
Professional Ski Instructor
Okemo Ski Resort
Chevy Chase, MD
Steve Chaudet
Arimo Associates, Inc.
Sherif Ettefa
Partner
KPMG
Chevy Chase, MD
Mary Ann Fisher
Bethesda, MD
Sandy Grace
Vice President, US Regulatory Strategy and Policy
National Grid
Bethesda, MD
Marc Grossman
Vice Chairman
The Cohen Group
Arlington, VA
Paul Juola
Vice President, Legislative Affairs
Lockheed Martin
Alexandria, VA
Paul B. Krogh
CEO/Principal
K2 Construction Consultants, Inc.
Bethesda, MD
Robert Mertz
Bethesda, MD
William B. Newman, Jr.
HC Project Advisors, LLC
Washington, DC
Ed Ryan
Global General Counsel (Ret.)
Marriott International, Inc.
Washington, DC
Dan Spedden
Executive Director
Washington County Convention and Visitors Bureau
Hagerstown, MD
Cory Van Horn
Chief Strategy Officer (CSO)
Visit Montgomery
Rockville, MD
Jonathan Warner
Owner
Warner Commercial
Dickerson, MD
Lauren Riviello
President & CEO, C&O Canal Trust
Williamsport, MD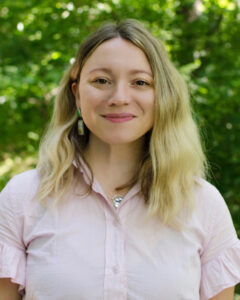 LAUREN RIVIELLO
(she/her)
President & CEO
Lauren joined the Trust as the director of development in February 2021, from Boston, where she most recently served as Executive Director of the Brookline Arts Center, a visual arts center committed to bringing the community meaningful experiences in the arts. She has over a decade of nonprofit leadership experience and became the Trust president and CEO in April 2023. Lauren earned a Bachelor of Science in Journalism from West Virginia University and a Certificate in Nonprofit Management and Leadership from The Institute for Nonprofit Practice at Tufts University. Lauren returned to West Virginia, where she grew up exploring the C&O Canal at Lock 38. She lives in a 120-year-old home in Charles Town, with her husband and daughter. Lauren enjoys learning about native plants and landscaping, and is deeply passionate about the arts, education, food, and nature.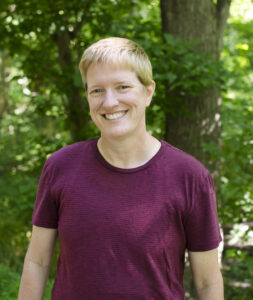 AIDAN BARNES
(they/them)
Director of Programs and Partnerships
Aidan has been the Director of Programs and Partnerships since March 2020, overseeing the implementation and function of programs, volunteer service projects, and events in the Park. Originally from Michigan, Aidan has a background in outdoor education and facilitating programs with youth, non-profit, and corporate groups. They also spent nearly two years teaching English in Taiwan. They have a bachelor's degree from Northern Michigan University and enjoy hiking, biking, rock climbing, good books, and campfires with friends. They live in Hagerstown, Maryland.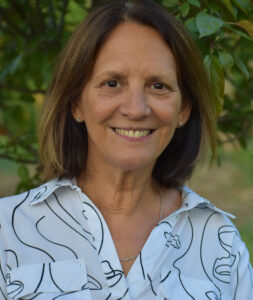 ROBYN SUMNER
(she/her)
Director of Development
Robyn joined the Canal Trust in April of 2023 as the Director of Development. She oversees the organization's fundraising efforts and develops relationships with donors, sponsors, and other stakeholders. Robyn recently left the Washington County Historical Society as the Executive Director, where she cultivated an understanding of the nonprofit landscape and the unique challenges that come with fundraising for a cultural institution.
In Robyn's spare time, she enjoys hiking, water skiing, gardening, and reading. When she's not exploring the great outdoors or tending to her plants, she loves spending time with her twin grandchildren. Being a grandparent is one of the greatest joys in life, and she cherishes every moment she gets to spend with them. She's  an avid reader and loves getting lost in a good book. Robyn finds that reading helps to broaden her perspective and gain new insights into the world around us. Another passion is meeting new people. Robyn always enjoys making new connections.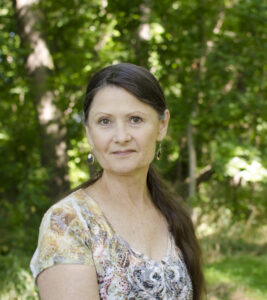 JANE NEFF
(she/her)
Office Administrator
Jane came to the Trust with more than 25 years of experience coordinating business processes in the manufacturing industry. She earned a degree in Information Technology from Hagerstown Community College where she graduated with top honors. Her skills span a wide array of business functions that include network administration, database administration, and accounting. In her free time she enjoys biking the canal and gardening at her home in Boonsboro.
TYMBER COMPHER
(she/her)
Marketing & Communications Manager
Tymber joined the Trust in April 2020. She is a freelance writer and editor with a specialization in nonprofit communications. A graduate of Antioch College, Tymber has a B.A. in Literature and the Human Condition. She has previously worked with Tecumseh Land Trust in Yellow Springs, Ohio, and Moonstone Arts Center in Philadelphia where she created social media content and organized community events. In her spare time, Tymber enjoys hiking, reading, and playing with her cats, Theo and Franklin.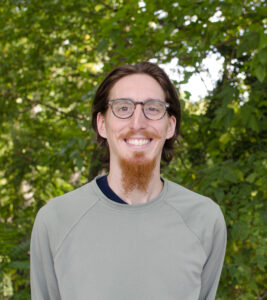 JACOB ROCKWELL
(he/him)
Program and Volunteer Coordinator
Jacob began working with the Trust in July of 2022. A native to Washington County, MD, Jacob comes to the Trust with a background in Public Recreation & People-oriented programming. Previous roles have included work at a variety of nonprofit organizations, grant-funded student-development programs, student/family life in the world of higher education, as well as outdoor-experiential programming. Jacob holds a bachelor's degree in Public Recreation & Parks Administration from Shepherd University in West Virginia. He is a firm believer in the power nature holds to build and empower communities, teach reciprocal relationships, and heal individuals. Jacob enjoys hiking, reading  good books while sipping hot cups of tea, and basking in the joys of human connections (hanging out with friends).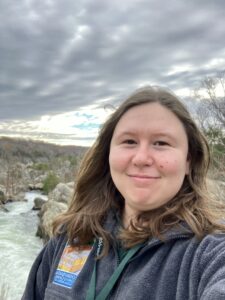 BECKY MCCARTY
(she/her)
Program Associate
Becky joined the Trust in May 2023. After graduating from Millersville University with a bachelor's degree in International Studies, she began her career with the C&O Canal as an intern for the National Park Service. As an Assistant Volunteer Coordinator, she worked closely with both the NPS and C&O Canal Trust to support the Volunteers-In-Parks and Canal for All programs. She also collaborated with the NPS Office of International Affairs to welcome a volunteer from Chile for the Summer 2022 season. Community service comes naturally to Becky. She volunteers her time on the weekends to care for cats and kittens at her local animal shelter. When it's time to rest and recharge, Becky likes to travel (8 countries and counting), read and collect postcards.
KALINA SWEIGERT
(she/her)
Development Associate
Kalina joined the Trust in February 2023. She has a bachelor's degree in Communication Arts from Hood College and a master's degree in Communication Studies from Shippensburg University. Kalina brings eight years of experience in grant management, non-profit fundraising, event planning, and program administration. She loves to learn new things and is a strong proponent of lifelong learning. As an outdoor enthusiast, she enjoys walking, biking, and hiking at various parks in the tri-state area with her husband, Chris. Together they live on a farmette with their horses and cats.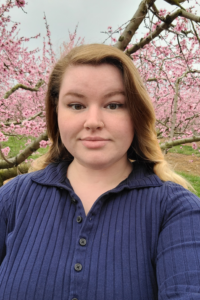 GRACE KEARNS
(she/her)
Marketing & Communications Associate
Grace joined the Trust in January of 2023. She is a recent graduate of Shepherd University with a Bachelor of Science in Strategic Communication and a minor in Graphic Design. While at Shepherd, she worked with the Student Success Center hosting events, crafting social media posts, and assisting students new to the center. In her free time she enjoys going for walks in the Park, special effect makeup, and staying up-to-date on recent media trends.
JUSTIN MAWDSLEY
(he/him)
Development Associate
Justin joined the development team in January of 2023. Currently living in Frederick, MD, he comes to us with over a decade of nonprofit management and fundraising experience. After graduating from Christopher Newport University with a B.S. in Biology, Justin spent many years working with Fairfax County Park Authority, Boy Scouts of America, and various other nonprofits in the D.C./Metro area. Justin is an avid life enthusiast, outdoorsman, and mountain biker interested in exploration, education, and community enrichment. You'll likely find him in the garden or on his bike, coaching or riding when he's not at work. He's a big believer in community action and loves to dream big.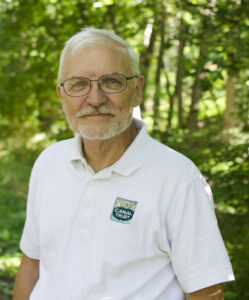 DONALD STREET
(he/him)
Canal Quarters Operations Coordinator
Don became involved with the C&O Canal Trust as a volunteer quartermaster for the Canal Quarters program in 2016, and was hired as Canal Quarters Operations Coordinator in October 2021. He previously served as a volunteer with the C&O Canal Bike Patrol and the Maryland City (Anne Arundel County) Volunteer Fire Department. In his role as CQ Operations Coordinator, Don handles maintenance issues and visitor concerns for the seven historic lockhouses in the Canal Quarters program, coordinating with National Park Service Maintenance, volunteer Quartermasters, and other service providers. He also responds to after-hours problems reported via the emergency hotline and assists with other Trust programs. Don is an avid gardener, woodworker, tinkerer and outdoors enthusiast, and is very active with local sustainability efforts in his hometown of Poolesville, Maryland. He retired from the Federal government in 2017 after 27 years of military and civilian service.