Chairman
Stephen E. Chaudet
Consultant
Lockheed Martin Corporation
Arlington, VA
Treasurer
Bert Swain
Dembo Jones, P.C.
Rockville, MD
Randy Cone
Senior Vice President
UBS Institutional Consulting Group
Potomac, MD
Sherif Ettefa
Senior Manager
KPMG, LLP
Washington, DC
Francis Grant-Suttie
Global Conservation Senior Executive
Potomac, MD
Don Harrison
Retired
Potomac, MD
Paul Juola
Vice President, Legislative Affairs
Lockheed Martin
Alexandria, VA
Edward J. Kessler
Senior Counsel
Sterne, Kessler, Goldstein & Fox
Washington, DC
Paul B. Krogh
CEO/Principal
K2 Construction Consultants, Inc.
Bethesda, MD
Vice Chairman
John Guttmann
Shareholder
Beveridge & Diamond, PC
Washington, DC
Secretary
Sandra Adams
Consultant
Washington, DC
Michael C. Mitchell
President
Michael C. Mitchell Consulting, LLC
Potomac, MD
William B. Newman, Jr.
HC Project Advisors, LLC
Washington, DC
John Schnebly
President, Keller Stonebraker Insurance (retired)
Funkstown, MD
Dan Spedden
Executive Director, Washington County Convention and Visitors Bureau
Hagerstown, MD
Anthony Stacy
Booz Allen Hamilton
Alexandria, VA
Sandy Vogelgesang
Veteran Diplomat
Washington, DC
Anne Wallace
Community Leader
Potomac, MD
Robin Zanotti, ACFRE
President, C&O Canal Trust
Hagerstown, MD
Barbara Buehl
Executive Director
Allegany County Chamber of Commerce
Cumberland, MD
Linda McKenna Boxx
President
Allegheny Trail Alliance
Latrobe, PA
William "Bud" Cline
C&O Canal NHP Volunteer
Quartermaster, Lockhouse 22
North Bethesda, MD
Linda Collyer
Past C&O Canal Trust Treasurer
Potomac, MC
Dennis Hudson
Owner
C&O Bicycle
Hancock, MD
Leigh Kessler
President
TurnkeyIDI: Branding & Research
Potomac, MD
Joseph M. Lawler
Regional Director, National Capital Region
National Park Service (retired)
Farifax, VA
Robert Anton Mertz
International Development Specialist
World Bank (retired)
Bethesda, MD
Wilke Nelson
Regional Gift Officer
Student Conservation Association
Centreville, VA
Donna Newcomer
Principal, Maugansville Elementary
Washington Co. Public Schools
Hagerstown, MD
Penny Pittman
President
Hancock Chamber of Commerce
Hancock, MD
Paula S. Reed
President/Principal Cultural Resources Evaluator
Paula S. Reed and Associates, Inc.
Hagerstown, MD
Kurt Redenbo
Director, Foundation & Corporate Relations
African Wildlife Foundation
Hagerstown, MD
Tom Riford
Vice President of Funds Development
Homewood Retirement Centers and the Homewood Foundation
Williamsport, MD

ROBIN ZANOTTI, ACFRE
President
Robin joined the C&O Canal Trust in April 2015 with thirty years of executive leadership experience. Most recently, she ran her own business, Zanotti Nonprofit Solutions LLC, where she aided clients with strategy, fundraising, and management. She also serves as the president of the Rotary Club in Martinsburg, serves on the Board of Directors for the Association of Fundraising Professionals, and is a recent graduate of Leadership Berkeley. She lives in Martinsburg, WV with her husband Mike and their rescued animals.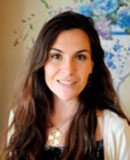 BECKY CURTIS
Director of Programs and Partnerships
Becky came to the Trust from the Alice Ferguson Foundation, where she served as coordinator of their regional Litter Prevention Campaign, as well as their annual Potomac River Watershed Cleanup. Prior to joining the nonprofit world, she spent several years entrenched in the horticulture field working for The Behnke Nurseries Company and Summer Creek Farm. She earned a BS from the University of Maryland's Environmental Science and Policy program in 2008. In her spare time, Becky enjoys working with her local watershed group, the Muddy Branch Alliance, as well as hiking the towpath, gardening, and kicking back with good music.

PATRICIA BARBER
Director of Development
Patricia joined the Trust in March 2016 as the Director of Development. Previously, Barber worked for the University of the Witwatersrand, a globally-ranked university located in Johannesburg, South Africa, where she was the U.S. Development Officer. She lives in Washington County and enjoys hiking and biking on the canal.

HEIDI GLATFELTER SCHLAG
Director of Marketing and Communications
Prior to joining the Trust, Heidi had worked in marketing and communications for a variety of non-profits, including the Greater Baltimore History Alliance, the Heritage Museums of Havre de Grace, and St. Mary's Historic Site on Paca Street. Passionate about history and heritage, she penned a book on the impact of the War of 1812 on the small city of Havre de Grace, MD and serves as the webmaster for the Association of Living History, Farm and Agricultural Museums. She holds a B.A. from Susquehanna University and an M.S. from Towson University, both in communications. In her spare time, she enjoys reading, visiting museums, sewing, and hiking with her husband and dogs.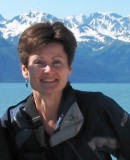 JANE NEFF
Office Administrator
Jane came to the Trust with more than 25 years of experience coordinating business processes in the manufacturing industry. She earned a degree in Information Technology from Hagerstown Community College where she graduated with top honors. Her skills span a wide array of business functions that include network administration, database administration, and accounting. In her free time she enjoys biking the canal and gardening at her home in Boonsboro.

ROD NEWTON
Program and Volunteer Coordinator
Rod joined the Trust in January 2019. He comes to the Trust with 20 years of experience organizing volunteers, coordinating logistics, and managing risk in diverse outdoor settings. Rod's background also includes historic building restoration and general construction. He is a 1999 graduate of the University of Maine, Presque Isle with a B.S. in Outdoor Recreation. Rod and his family live in Mercersburg, PA. Together they enjoy biking on the towpath, paddling local waterways, and strolling the shores of the Chesapeake Bay looking for prehistoric shark's teeth.

MELANIE DRAPER
Communications and Development Associate
Melanie came to the Trust after many years of volunteer work with various public school groups. She utilized her communication and organizational skills to lead a team of parent volunteers in promotion and fundraising events and was also instrumental in the promotion of group events through social media and print advertising. She is a graduate of the University of Maryland, College Park, where she earned a B.S. in Personnel Management and Labor Relations. In her spare time, she enjoys cooking, biking on the towpath, and spending time with friends and family.