Rowser's Ford
Wherever you find a strategic location to cross the Potomac River, history always seems to follow. Rowser's Ford, near Lock 24, is no exception.
On the evening of June 27, 1863, J.E.B. Stuart and 5,000 Confederate cavalrymen crossed the Potomac here—cutting between the northern advancing Union army and Washington. They seized the Canal between locks 23 and 24 with the intent of disrupting a major federal supply line. They damaged the lock gates, captured and burned Canal boats, and drained water from the Canal. Stuart's brigades later marched on Rockville prior to Gettysburg, but his maneuvers deprived Lee of his eyes and ears in this very pivotal battle.
Add to Itinerary
You can now create your own itineraries to guide your C&O Canal exploration, or you can copy one of ours! Lean more about Itineraries.
Mile Marker: 22.1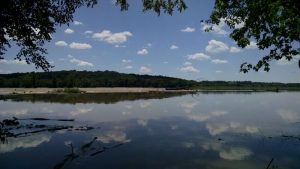 Social Media Share: