Lock 23 "Violettes" Parking
Small lot. Turn off River Road onto Violettes Lock Rd. Near Violettes Lock 23, with access to the towpath.
Add to Itinerary
You can now create your own itineraries to guide your C&O Canal exploration, or you can copy one of ours! Lean more about Itineraries.
Mile Marker: 22.1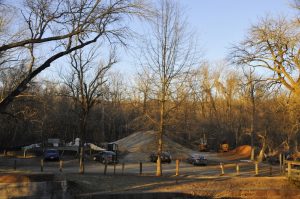 Photo by: Tom Kimbis
Social Media Share: