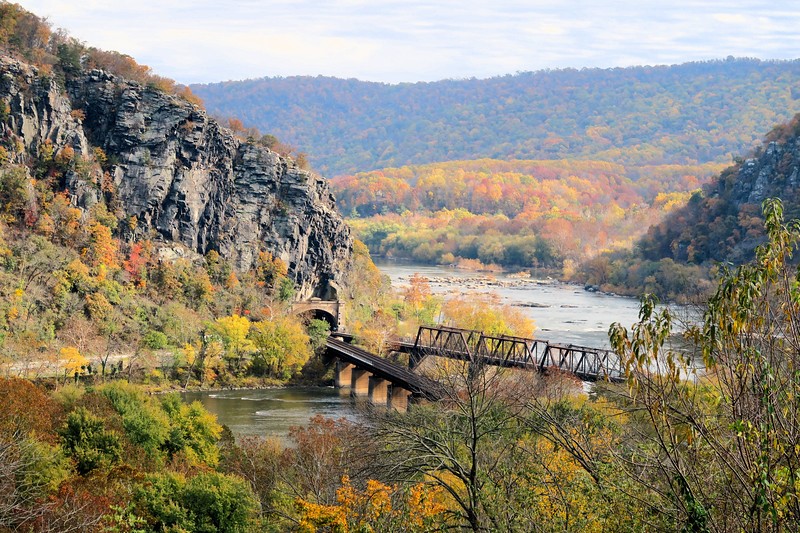 The air is crisp and cool, and pumpkin spice is on every menu – fall is here! We are particularly partial to autumn along the C&O Canal, and we have assembled a list of things you can do to enjoy the season: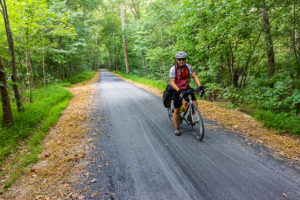 Hike and Cycle:
The heat and humidity have waned, so you can log more miles while enjoying the fresh air and changing leaves. Portions of the towpath have been resurfaced and will provide a smoother ride. Or maybe it is time for you to do the entire 184.5-mile C&O Canal, or add on the 150 miles of GAP Trail and head all the way to Pittsburgh.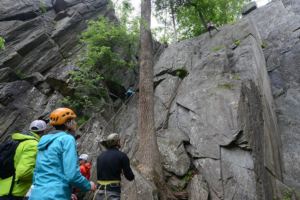 Climb:
Did you know the C&O Canal is home to a rock climbing wall? Offering easy and moderate top-rope climbs, Carderock is popular, but could be less crowded as the weather cools off.
Leaf-Peep:
In a Park with 20,000 acres of trees, there is bound to be a lot of fall foliage to enjoy. Below are some of our favorite spots to see the colors. While you are leaf-peeping, take some photos to enter in our monthly photo contest.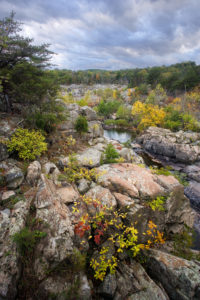 Gold Mine Trail and Great Falls Overlook. Enjoy the color along with the roaring Great Falls.
Widewater and Big Slackwater. Both offer great views of fall foliage, plus there are always lovely reflections in the water.
Maryland Heights and Jefferson Rock. Part of Harpers Ferry National Historical Park adjacent to the C&O Canal, both offer stunning views of the confluence of the Shenandoah and Potomac Rivers and the quaint town of Harpers Ferry.
Although not in the C&O Canal National Historical Park, you can see beautiful views of the Park and the Potomac River from Prospect Peak in West Virginia.
Anywhere on the tree-lined towpath, you can experience a corridor of fall color, while crunching along on the fallen leaves.
The western-most sections of the Park offers views of fall colors on the mountains.
Drive the C&O Canal Byway and Visit the Canal Towns: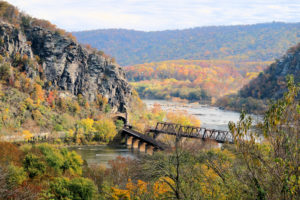 Did you know there is a scenic byway that follows the path of the C&O Canal? You can drive all or part of the 236 miles of country roads and state highways along the C&O Canal Byway to enjoy the fall foliage and explore the engineering marvels of the canal.
Be sure to stop at our Canal Towns on your journey — nine unique towns that line the canal. Each offers quaint shops, intimate restaurants, and homey B&Bs to help you extend your trip. See a few of the fall events in our Canal Towns here.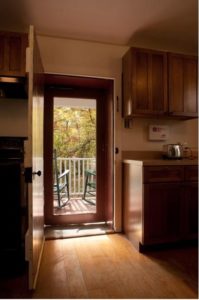 Stay in a Canal Quarters Lockhouse:
Any season is a good season for a visit to one of our seven Canal Quarters lockhouses. Bring your family or a group of friends for an overnight stay in a historic home, and after a crisp, fall hike, gather around the campfire for dinner and hot cider. The evening may find you playing old-fashioned board games or telling ghost stories, before you drift off to sleep to the sounds of water peacefully flowing outside your windows. Lockhouses 6 and 21 have heat, but our "rustic" lockhouses are also fun in the fall! (https://www.canaltrust.org/programs/canal-quarters/)