Harpers Ferry & Bolivar
(Showing up to 40 items per page.)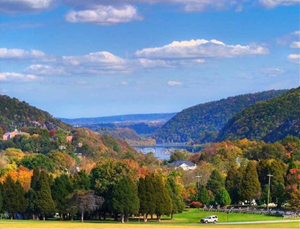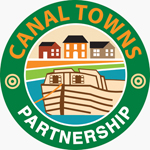 While most associate Harpers Ferry with John Brown and his raid that was an effort to instigate a major slave rebellion in the South, there are so many other notable names and "firsts" associated with the town. George Washington made Harpers Ferry the first stop on his first surveying expedition when he was just 17 years old. Thomas Jefferson, upon seeing the confluence of the Potomac and Shenandoah Rivers for the first time proclaimed that the view was "worth a voyage across the Atlantic." Two of our country's greatest explorers, Meriwether Lewis and William Clark, began their famous westward expedition here. Stonewall Jackson's first command was at Harpers Ferry and the site of origin for the famous Stonewall Brigade. Storer College was the first real academic college for African-Americans and educated freed slaves in the pursuit of higher learning. Harpers Ferry has been visited by no less than eight American Presidents throughout its history.
Bolivar (rhymes with "Oliver") is just uphill from Harpers Ferry and is surrounded by the Harpers Ferry National Historic Park. It is located one mile from the confluence of the Potomac and Shenandoah Rivers. The town's history and its present-day activities have become interwoven with the more famous Harpers Ferry, WV.
Today both towns are brimming with historical and entertaining attractions. Visit Harpers Ferry National Historic Park and learn about the area's incredible historical legacy. Explore the Appalachian Trail and the C&O Canal towpath and see why art history experts say that the spectacular scenery make it the "most painted town in America". Take advantage of one of the local outfitters and try out guided or self-led river tours, ziplining, tubing and fishing. If the spirit moves you take a Ghost Tour! No matter your interests, there is something for everyone in Harpers Ferry and Bolivar.
Visit Harpers Ferry and Bolivar's website.
Download brochure: C&O Canal Trail to History: Point of Rocks, Brunswick, Harpers Ferry
Filter Results