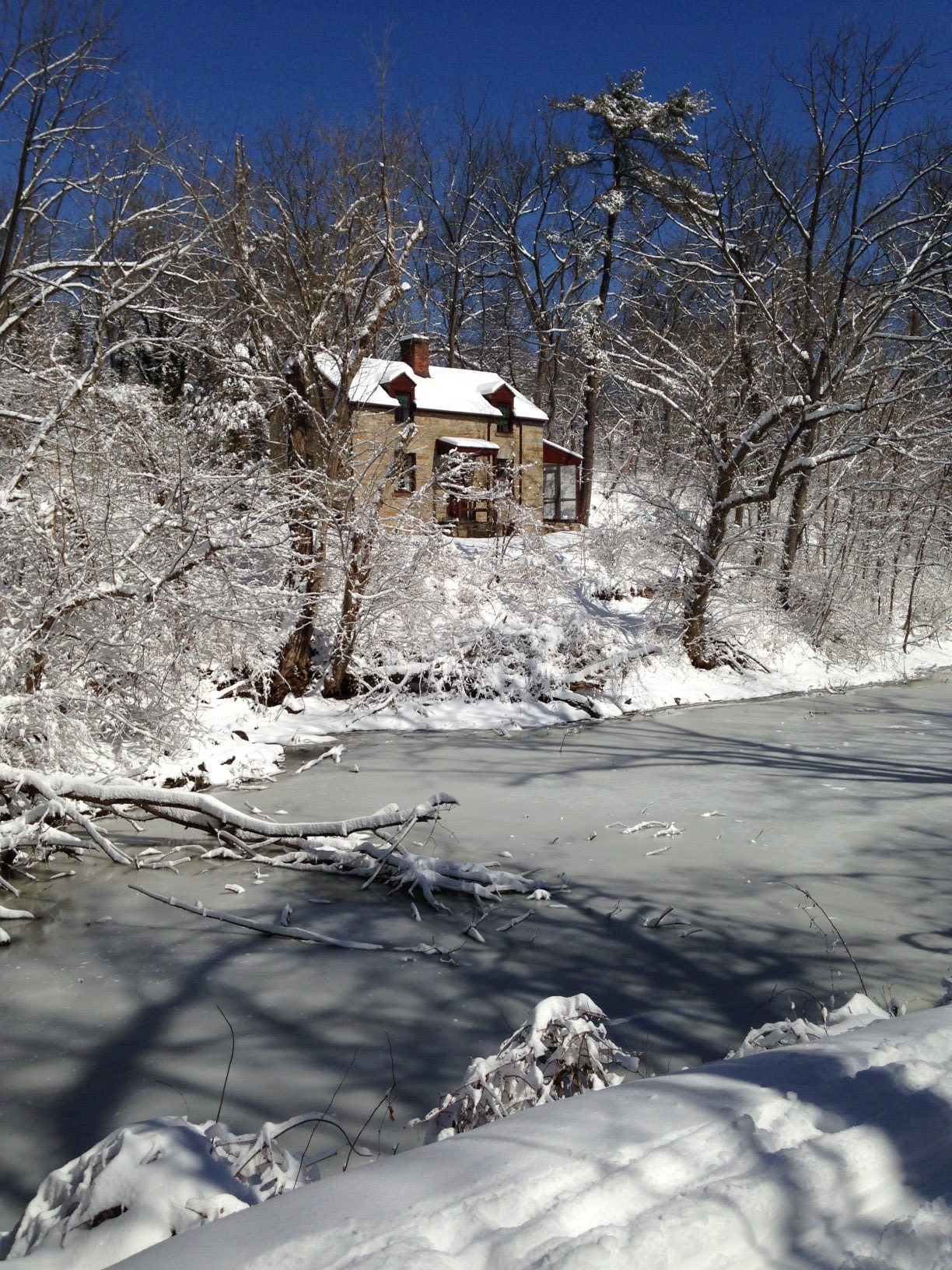 Are you or your kids dreading another cold weekend indoors? Are you looking for an inexpensive winter getaway after the holidays? The C&O Canal Trust's historic lockhouses make the perfect staycation this winter for people of all ages! Lockhouses 6, 10, and 21 are fully equipped with central heat, indoor plumbing, and electricity.
Lockhouse 21 is our newest and only ADA-accessible lockhouse, also known as "Swains" after the family who lived there for over a century. Swains interprets the early 20th century, when the National Park Service was formed, the women's and civil rights movements were growing, and Woodrow Wilson was President.
"For my friends, it is a great way to camp with all the modern amenities."

Lockhouse 21 Guest
In the 1930s the Civilian Conservation Corps (CCC) was created in response to the Great Depression, and two companies worked near Carderock. Their work helped restore the C&O Canal after flooding and neglect, which set the stage for the next generation of conservationists to advocate for the park. Lockhouse 10 is two miles downstream from Carderock and contains furniture from Civilian Conservation Corp members.
"We loved it. Took the kids and a couple of their friends. We had a blast. Quick and easy getaway, without the long drive."

Lockhouse 10 Guest
Lockhouse 6 is furnished with objects reminiscent of the 1950s, the decade Justice Douglas hiked the canal to draw attention to the importance of preserving this unique strip of land along the Potomac.
Spend time together going through scrapbooks, and playing Dominos or Lincoln Logs. Talk about what it would have been like to be a lockkeeper on the canal and what other events shaped the time period of your lockhouse. The whole family will learn something new about the canal's history and culture. Canal Quarters offers an easy getaway you will be talking about for years to come.