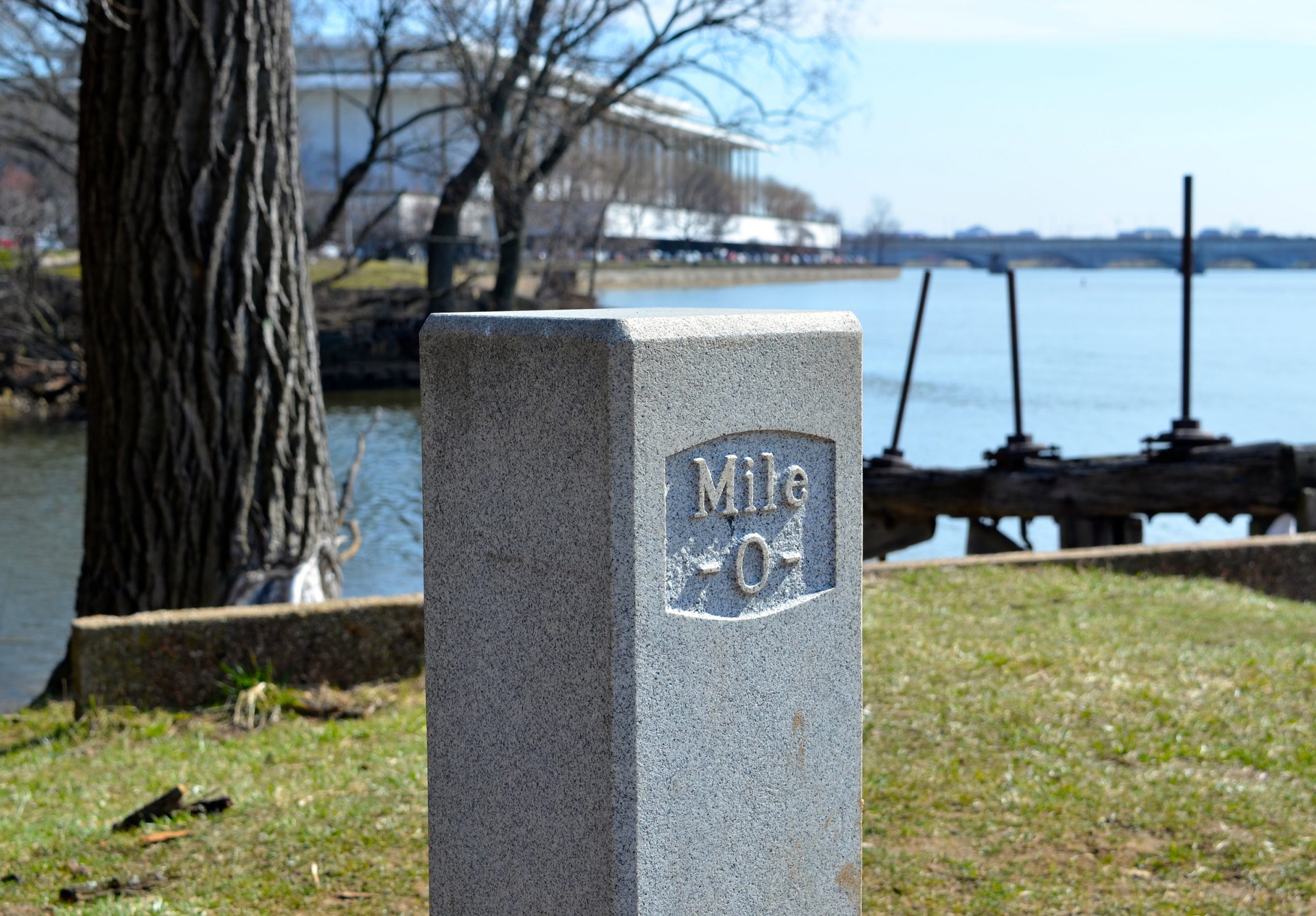 Adventure travel, fun activities, volunteering, connecting with nature, learning about history – what's on your bucket list? We've come up with 10 great ideas for you to try along the towpath. See how many you've done and how many still await!
Find Mile Marker 0 – Locating this elusive mile marker can be a challenge. A little Internet digging can help you find clear instructions to the beginning of the canal.
Stay in a Lockhouse – Canal Quarters has seven rehabilitated lockhouses from which to choose. Each reflects a significant era in the Canal's history. An overnight stay is truly a step back in time.
Visit a Canal Town – The Canal Towns Partnership is comprised of ten towns, four counties, and two states located along the towpath. A visit to these unique towns reveals the special charm of these areas that are an integral part of the Canal, both past and present.
Enjoy a day at Fletcher's Cove – Join the locals and go fishing, cycling, or take to the water at Fletcher's Cove. Available rentals include boats, canoes, kayaks, and bicycles. Picnic facilities are also available.
Hike the Billy Goat Trail – Comprised of three separate trails, the Billy Goat Trail offers varying levels of difficulty making it a perfect hiking spot for folks of all ages and abilities.
Stay at a hiker-biker campsite – Thirty hiker-biker campsites are located all along the towpath and offer a primitive camping experience like no other. All are easily accessible by bike and a few can be reached by car. All are free and available on a first-come, first-served basis.
Ride a Canal Boat – A ride aboard the Canal Boat Charles F. Mercer, located at Great Falls Tavern, offers a birds-eye view of what it was like to captain a canal boat through a lock during the Canal's heyday. Mule-drawn rides are available March through October, dates and hours vary. (Rides are closed for 2020).
Attend Park After Dark – Guests can kick back at Historic Great Falls Tavern and enjoy live music, great food, libations, unique live auction items, a roaring bonfire, and more! This event is a hot ticket for its one-of-a-kind atmosphere and historic touches and serves as the C&O Canal Trust's largest fundraiser. https://www.canaltrust.org/
The Paw Paw Tunnel – Hike through this 3,118 foot long engineering marvel, built by hand in the mid 1800s. Bring a light – you'll need it! This is a must-see and rated five stars on TripAdvisor.
Volunteer at Canal Pride Days – Donate a morning to giving back to the Park with a volunteer experience at one of the C&O Canal Trust's Canal Pride Days. Sign up on our website for a fulfilling day of service.
Visit the Great Falls of the Potomac – Walk out to the overlook and enjoy the rushing water of the falls. Located at Great Falls Tavern, the falls are a scenic delight. You may be lucky enough to spy Great Herons and Bald Eagles in this area.
Complete 184.5 miles – The C&O Canal towpath provides a challenging but satisfying ride or hike for the hardy souls who manage to complete the entire length. Create your own fundraiser on our website and let friends and family follow your journey. Purchase a 184.5 magnet on our website to commemorate your accomplishment.