Save Swains Lockhouse: Rehabilitation of Lockhouse 21
Swains Lockhouse, the popular C&O Canal access spot in Potomac, has fallen into disrepair and has suffered from several run-ins with vandals. The C&O Canal Trust and the C&O Canal National Historical Park recognized that if we did not act, this iconic property would be lost forever!
Therefore, we have decided to rehabilitate the lockhouse, so it can be used as one of our Canal Quarters lockhouses, where guests can stay overnight and experience life along the canal. It will also be used as a multi-use space for interpretive programs like Canal Classrooms.
We encourage you to follow along on our blog as we detail our work to bring this historic lockhouse back to life, and to visit our photo album to see pictures of Swains then and now.
Photo Album
Spend a Night in a Historic Lockhouse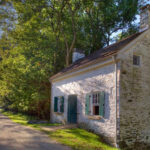 When Swains Lockhouse is finished, it will join the Canal Quarters program, which features historic lockhouses available for overnight stays. Learn more and book your stay here.
Book Now
Make a Gift to Save Swains Lockhouse
Funding for the Rehabilitation of Swains Lockhouse has been raised from private donors by the C&O Canal Trust in the amount of $75,000. Money is also being provided by the C&O Canal National Historical Park, Friends of Historic Great Falls Tavern, and the C&O Canal Association. We are now raising an additional $25,000 for furnishings for Swains Lockhouse.
We welcome your financial support. Click the "Give Now" button and select "Swains Lockhouse" on the Gift Designation dropdown menu.
Give Now
Rehabilitation Blog
Fighting Floods at Swains
The C&O Canal Trust is rehabilitating Swains Lockhouse to prepare it to join the Canal Quarters program. Former residents of this lockhouse, the Swain family, have decades of memories from their life in the house, when they endured several floods and crafted methods for protecting their home through necessity. Visitors can see the metal high water markers on the side of the house placed by family and various official entities. Bert Swain, who lived at Lock 21 from 1957-1980, generously shared his family memories and photos for this post.
Changes at Swains
The C&O Canal Trust is rehabilitating Swains Lockhouse at Lock 21 to become the newest addition to the Canal Quarters program. Bert Swain, who lived at Lock 21 from 1957-1980, generously shared his family memories and photos for this post about changes to the lockhouse and the family business over the years. (more…)
Protecting the Past
The C&O Canal Trust is rehabilitating Swains Lockhouse at Lock 21 to become the newest addition to the Canal Quarters program. Bert Swain, who lived at Lock 21 from 1957-1980, generously shared his family memories and photos for this post. (more…)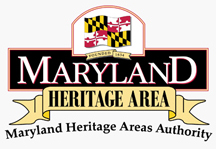 Partial funding provided by the Maryland Heritage Areas Authority