Potomac
Once a modest agricultural community, Potomac, Maryland has grown into one of the wealthiest locations, per capita, in the United States. The town's population includes foreign dignitaries, American politicians, famous entertainers and professional athletes, and leaders in all walks of industry and business. Yet only a short walk away is the C&O Canal, an oasis of nature in the midst of this wealthy suburban community located just minutes from our Nation's capitol.
It all started with the arrival of the C&O Canal which reached the area in 1831 from Georgetown. Farmers were then able to easily acquire fertilizer for their crops from Washington, D.C. and transport the resulting bounty back to the Capitol. The area avoided the destruction brought to many other locations by the Civil War and experienced steady growth following the conflict. The hunt club crowd entered the area in the 1930s and suburban growth exploded after World War II.
Potomac is close to arguably the best rock climbing in Maryland at Carderock, some of the best kayaking near Brookmont (there's even an Olympic kayak slalom course on the Potomac there), excellent fishing for anglers, and the beautiful and thunderous Great Falls. Many historic structures are located here as well as great hiking trails. This area of the park is extremely popular with locals and visitors alike – it is truly a respite from the demands of everyday life.
Add to Itinerary
You can now create your own itineraries to guide your C&O Canal exploration, or you can copy one of ours! Lean more about Itineraries.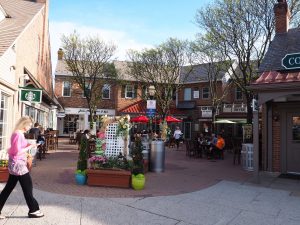 Social Media Share: