Bowles House/C&O Canal Visitor Center
The result of a partnership between the Hancock Historical Society, the Town of Hancock, and the National Park Service, the Hancock Visitors Center opened in May 2010. Housed in the historic Bowles House – a historic farmhouse dating to the 1780s that actually predates the C&O Canal – exhibits share local canal and Hancock history while maintaining the look and feel of the house. The Bowles family acquired the property in 1875, during the peak of C&O Canal operations, and lived in the house for nearly 40 years.
The Visitors Center overlooks Lock 52 and the Tonoloway Aqueduct on the C&O Canal at milepost 123.
Get Visitor Center hours on the Park website here.
The Bowles House is a Canal Discovery! Read a Park Ranger's story and view other multimedia on our Canal Discovery page.
Connect: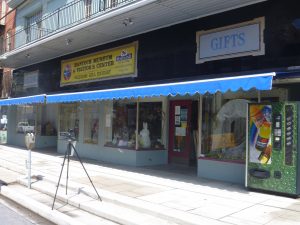 Photo by: PATC GPS Rangers
Nearby Points of Interest:
Social Media Share: