Hancock
Hancock has a rich history and a unique place in the state of Maryland. It's located in the narrowest part of the state – less than two miles separate Pennsylvania from West Virginia – and it's one of the oldest settlements in Maryland. In the early 1700s it was the location of a trading post and George Washington was known to have visited the area on several occasions. It grew as a transportation route in the early 1800s. The combined expansion of transportation routes coupled with the construction of the C&O Canal in the 1830s resulted in a booming commercial center and saw an influx of immigrants to the area. During the Civil War General Stonewall Jackson laid siege to the town but was never able to overtake it due to severe weather conditions.
Today Hancock is a thriving small town that offers a slower paced way of life while being only two hours from Baltimore and Washington, D.C. It has numerous historical sites, great natural resources, shopping and entertainment, in addition to being the trailhead for the Western Maryland Rail Trail, a 22-mile paved route that parallels the C&O Canal.
Download brochure: C&O Canal Trail to History: Hancock, Paw Paw, Oldtown, Cumberland
Add to Itinerary
You can now create your own itineraries to guide your C&O Canal exploration, or you can copy one of ours! Lean more about Itineraries.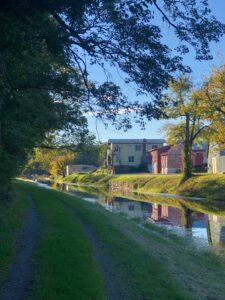 Photo by: Lisa Belliveau
Social Media Share: