Cushwa Basin
Developed as a major point for loading/unloading on the Canal, the Cushwa Basin was one of the few places on the Canal that a boat could turn around.
Sitting on the Canal is a restored warehouse, dating back to the 1800s, that is now headquarters to a visitor's center for the C&O Canal.
The Cushwa Basin is also a great point of entry for hiking, biking, horseback riding, and fishing.
Add to Itinerary
You can now create your own itineraries to guide your C&O Canal exploration, or you can copy one of ours! Lean more about Itineraries.
Mile Marker: 99.6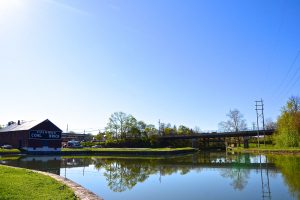 Photo by: Nancy S. Mitchell
Social Media Share: