Conococheague Creek
Conococheague Creek has many pronunciations – though it seems the most accepted is "KAH-no-KAH-cheek," with the accent on the second to last syllable.
Conococheague Creek begins in Franklin County, Pennsylvania, and flows into Maryland. It crosses under the old C&O Canal aqueduct near Williamsport, Maryland, and then into the Potomac River near Chambersburg. Williamport sprang up at the juncture of the Conococheague and the Potomac, when Indians hunted in the area, and settlers crossing into the Shenandoah Valley needed a trading place for goods and grain for farmers.
Add to Itinerary
You can now create your own itineraries to guide your C&O Canal exploration, or you can copy one of ours! Lean more about Itineraries.
Mile Marker: 99.6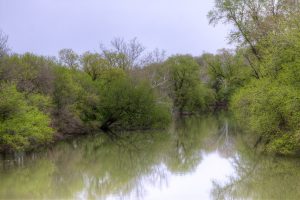 Photo by: John Gensor
Social Media Share: