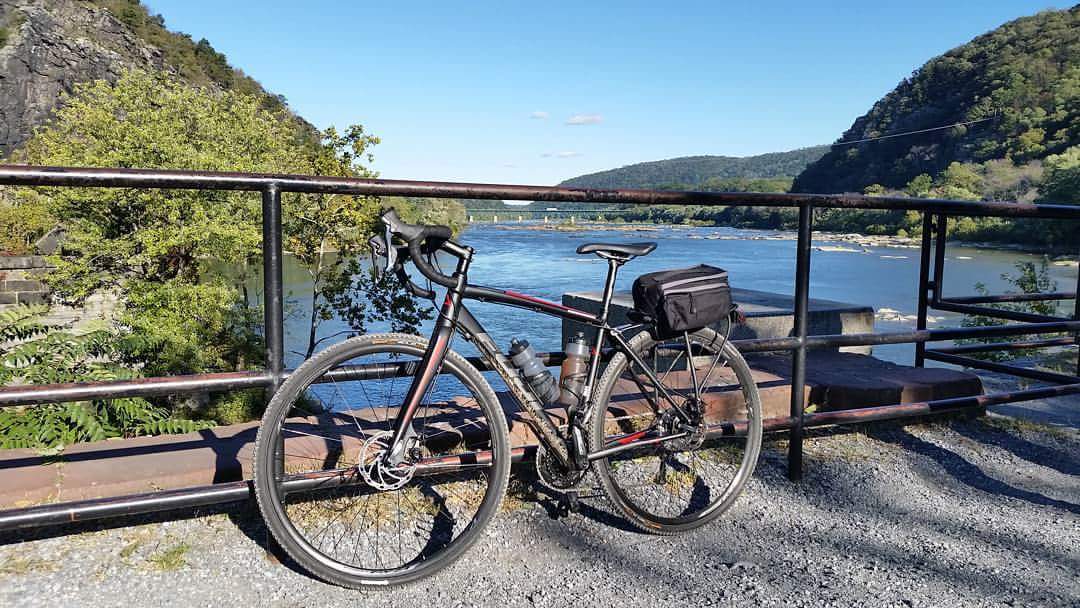 One of my favorite things about the resurfaced towpath is how easy it is to go from biking on the towpath to biking on the road. Before the resurfacing, I would never bring a road bike on the towpath, and even a gravel bike would be uncomfortable. So I would have to choose between a road ride and a towpath ride. Now I don't have to choose. The resurfaced towpath opens up a whole new set of routes that combine the quiet nature of the towpath with nearby state parks, battlefields, and towns. Learn more about towpath resurfacing here.
By the spring of 2020, resurfacing will be complete from Edwards Ferry, mile marker 31, to Shepherdstown, mile marker 72. Below are a few new routes I have discovered in my attempt to combine road biking and towpath biking. Please be courteous to others using the towpath by announcing yourself before passing, and by not exceeding the 15 mph speed limit.
You can begin this route at the Lock 38 parking lot or the Antietam Creek parking lot. This route can be shortened by not doing the entire Antietam route, or lengthened by continuing on Shepherdstown Pike or Sharpsburg Pike. This is a good route for beginner road cyclists because some the roads have wide shoulders and the back roads are not heavily trafficked.
Start your ride at the Sycamore Landing parking lot, the Edwards Ferry parking lot, or in Poolesville. On this route, you will see the Seneca Schoolhouse, Lockhouse 25, and the ruins of the Jarboe's store. This is the least hilly route, making it another good ride for beginner road cyclists comfortable on back roads.
This is a more difficult route with some very steep climbs. This route can be shortened in multiple ways by looping back early, and can be lengthened by continuing on the towpath. Along the towpath you will see the remains of Dam 3 and the Shinhan Limestone kilns.
This is a climbing route, with the first half uphill to Gathland State Park and the second half back downhill. Rohrersville Road has a wide shoulder making it an ideal road to bike on. You can park at the Weverton parking lot or the Brunswick parking lot.
These routes incorporate the canal towns of Poolesville, Brunswick, Sharpsburg, and Shepherdstown. After your ride, grab a drink or a bite to eat in one of these towns. Learn more about the Canal Towns Partnership here. Download the C&O Canal Explorer App to find all of the parking lots and other points of interest in the park.
---
Esther Herbers is an AmeriCorps VISTA intern with the C&O Canal Trust. She has been a cyclist for four years. The opinions in this blog do not represent the views of the C&O Canal Trust.