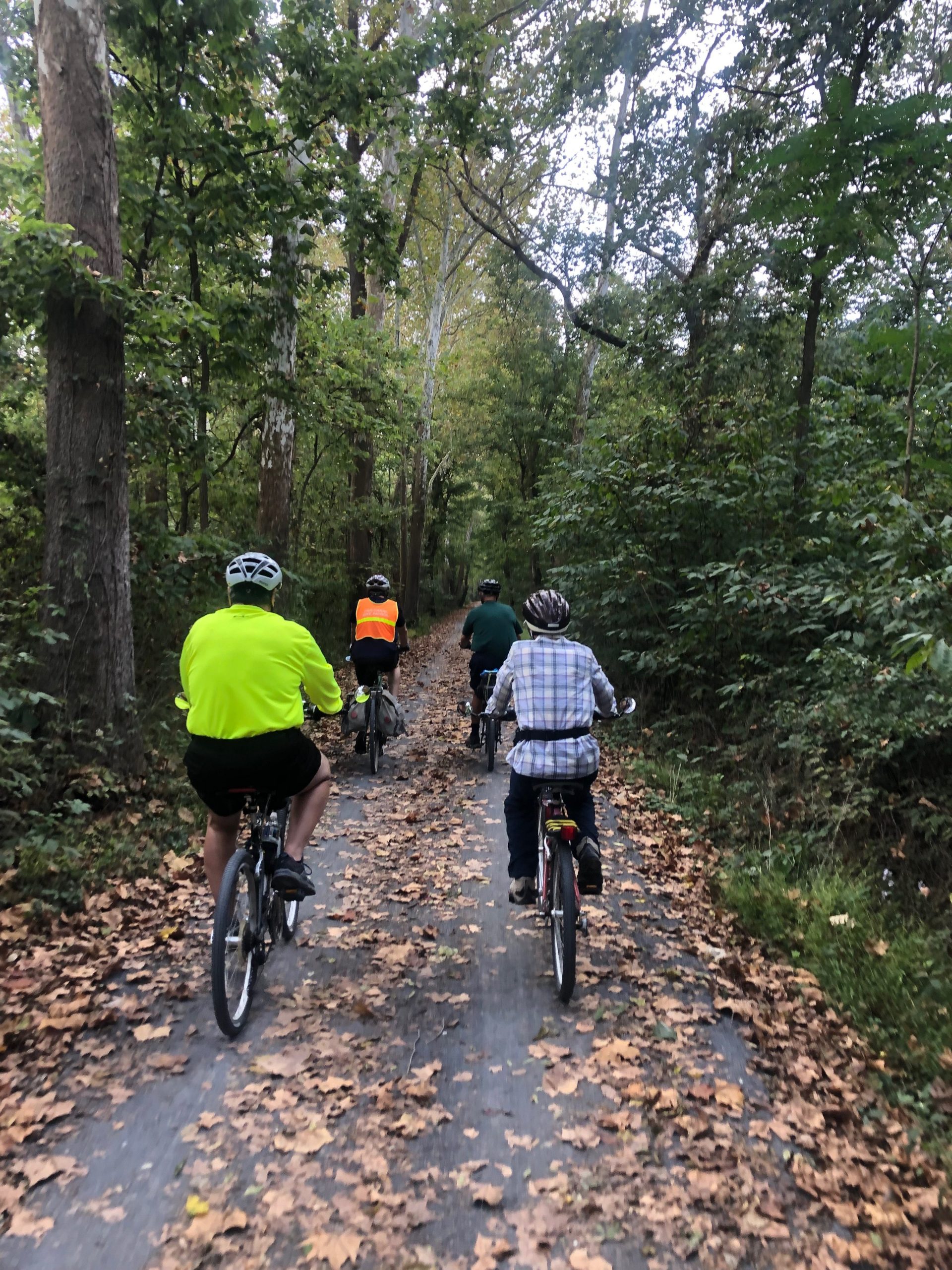 The last Saturday in September is Bike Your Park Day, an initiative created by the Adventure Cycling Association to promote biking in national parks, state parks, and other public lands. Lowell Markey, longtime volunteer with the C&O Canal National Historical Park, led an interpretive bike ride on September 28 to celebrate this year's Bike Your Park Day. Visitors got to experience the new towpath surface near Shepherdstown and discover the history of this part of the park.
Beginning at Lock 38 in Shepherdstown, Markey painted this section of the towpath as previously being a happening place with many operational mills, stores, and inns.
Downstream at the Antietam Creek Aqueduct, the group met up with Antietam Battlefield Ambassador Joe Morgan. America's 12-hour deadliest battle was one of the first battles to be photographed and the first time many Americans saw the realities of war. Morgan outlined the timeline of the battle in relation to the towpath and spoke about the importance of these photos, which are available on Antietam Battlefield's website.
The group continued on to Dargan's Bend, passing many other cyclists enjoying the park, before heading back to Shepherdstown to complete this 16 mile trip. Markey is guiding similar biking and walking events on October 12, 19, and 26. Visit https://www.nps.gov/choh/planyourvisit/calendar.htm to learn more.
Shepherdstown is part of the Canal Towns Partnership. Keep up with canal town events on Facebook and Instagram.