Antietam Creek and Aqueduct
Running south from Pennsylvania, Antietam Creek is another large tributary feeding the Potomac River. Just three miles upstream from its meeting with the Potomac, Antietam Creek passes through the town of Sharpsburg, MD, where 23,000 Union and Confederate troops were killed, wounded or unaccounted for on September 17, 1862 during a single day of fighting. Some say the Antietam "ran red with blood" that day.
Carrying the C&O Canal over the Antietam is the Antietam Aqueduct, a three-span, 140-foot bridge that was completed in 1834. It was the fourth of 11 aqueducts built along the Canal. Heavily damaged during the Civil War, the aqueduct has been rebuilt and has otherwise withstood the forces of time and nature very well.
Add to Itinerary
You can now create your own itineraries to guide your C&O Canal exploration, or you can copy one of ours! Lean more about Itineraries.
Mile Marker: 69.4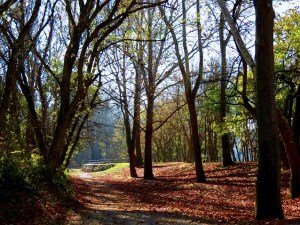 Photo by: Amy Allen
Social Media Share: