Spring Gap Drive-in Campground
Even before the Canal came along, Spring Gap served as a shallow river-crossing accessing the Patterson Creek area of what is now West Virginia. It's just as popular more than 250 years later. Giant sycamores and oaks shade the towpath. Wildflowers abound in the spring. And the Potomac provides the perfect backdrop. In fact, Chief Justice William Douglas chose Spring Gap as the starting point for his walk to Washington, promoting the idea of transforming the Canal into a linear park. Spring Gap is also the Canal's westernmost access point to the Potomac for boaters.
Please visit the C&O Canal National Historical Park's website for detailed camping information, or you can call 301-739-4200 with any questions. Site reservations can be made via the Recreation.gov website.
Add to Itinerary
You can now create your own itineraries to guide your C&O Canal exploration, or you can copy one of ours! Lean more about Itineraries.
Mile Marker: 173.3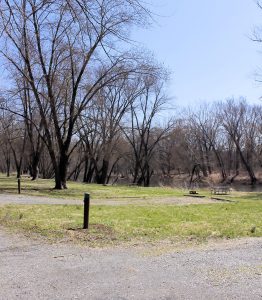 Photo by: Brett Robinson
Nearby Points of Interest:
Social Media Share: