McMahon's Mill
McMahon's Mill, which has also been known through the years as Charles Mill, Cedar Grove Mill, Shaffer's Old Flouring Mills and Avis Mill, used a steel wheel in the early twentieth century to generate electricity. In 1922 the mill was closed after a flood and years later, the National Park Service restored the wooden structure.
McMahon's Mill also features a private campground for recreational vehicles and tents.
Add to Itinerary
You can now create your own itineraries to guide your C&O Canal exploration, or you can copy one of ours! Lean more about Itineraries.
Mile Marker: 88.1
Connect: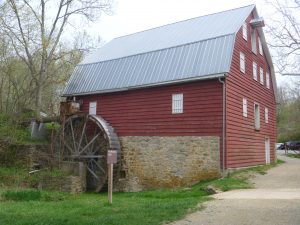 Photo by: PATC GPS Rangers
Nearby Points of Interest:
Social Media Share: