C. William Gilchrist Gallery and Museum
The Gilchrist Gallery and Museum is a charming early 19th-century Federal mansion, built in a transitional Federal-Greek Revival architectural style. Inside are six renovated galleries and an art library, with landscaped gardens surrounding the home. From the end of March through December 24th, monthly art exhibits by diverse and recognized artists line the walls of the Gilchrist Gallery. The Gallery's objective is to provide visual and performing arts education to the community.
Performances, discussions, and more bring local and state history and culture to life. The Gilchrist Gallery and Museum lets visitors get involved in art lectures and classes offered to the public.
Add to Itinerary
You can now create your own itineraries to guide your C&O Canal exploration, or you can copy one of ours! Lean more about Itineraries.
Connect: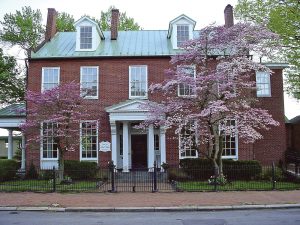 Photo by: Allegany County
Social Media Share: