C&O Canal Visitors Center and Brunswick Heritage Museum
Fans of the Canal and the B&O Railroad can find a double dose of history in Brunswick, MD.
One of several Canal visitor centers from Georgetown to Cumberland, the Brunswick visitor center provides a history of the Canal in beautiful photographs and interactive exhibits. As the Canal is part of the National Park Service, the visitor center is free. You can learn more here.
Brunswick's Heritage Museum shares the same building as the visitor center. Brunswick served as a main rail yard for the B&O beginning at the turn of the 20th century. Because it re-shaped the small town, the railroad had a lot to do with the heritage of this area. The museum's exhibits and Victorian room re-creations tell the story of the railroaders and their families through the early part of the 1900s. On the third floor, a 1,700 square foot HO Scale model of the B&O Metropolitan branch—running all the way to Union Station in Washington—has been enhanced with new interactive elements.
Add to Itinerary
You can now create your own itineraries to guide your C&O Canal exploration, or you can copy one of ours! Lean more about Itineraries.
Connect: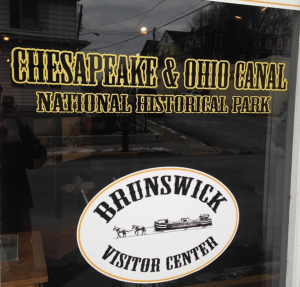 Nearby Points of Interest:
Social Media Share: