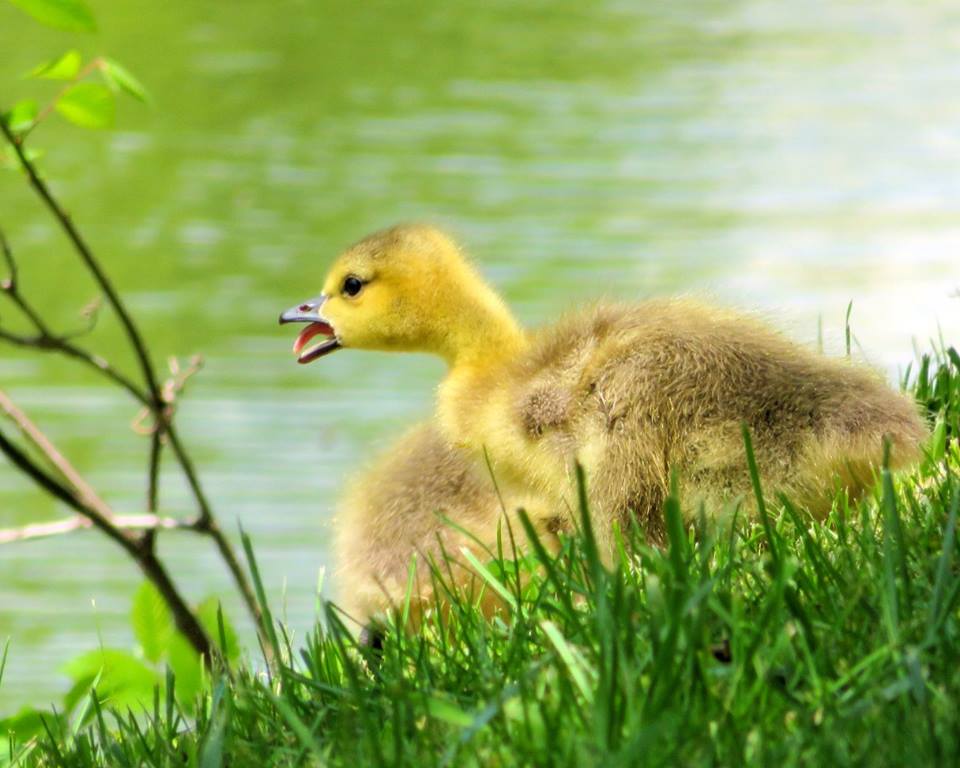 As spring has officially sprung, we here at the Trust can only hope for more consistent weather. And while there's probably still a bit more cold weather to come, the next few weeks look like they could be the true beginning of warm weather for the Canal.
In honor of spring (slowly) coming to the area, we at the Trust have compiled a list of things we love about spring on the Canal.
1. Spring Peepers (Pseudacris crucifer)
These lovely treefrogs are some of the first animals to announce spring to the Chesapeake Bay watershed. They are usually brown, and the males emit a small "peep"-every second during mating season. Fun fact about spring peepers: when cold weather approaches, they produce glucose and freeze themselves in order to hibernate. They "thaw" once the weather is warm again.
If you're curious about the sound spring peepers make, you can check it out here.
2. Ducklings and goslings
Some of the best pictures from our Facebook Photo Contest feature these adorable babies. While they look cuddly from afar, it's important not to get too close: female ducks and geese will attack if they feel their offspring are being threatened by a predator. In their eyes, that would be you.
3. Dutchman's Breeches (Dicentra cucullaria)
These whimsically-named plants are a beautiful feature of the Canal during springtime. The common name comes from the idea that the flowers look like white pantaloons hung upside down, similar to a common Dutch practice of hanging them while doing laundry. They are poisonous to deer, which makes them a good choice for some deer-infested gardens. Sadly, their blooms only last for a few weeks, so go see them while you can!
4. Bluebells (Mertensia virginica)
These lovely flowers are one of the most photographed plants on the C&O Canal. They line certain parts of the towpath in large patches. You can enjoy these blankets of blue
almost anywhere along the Canal, including downstream from Great Falls, near Pennyfield Lock, near Brunswick, and along the Billy Goat Trail. They also are found in abundance along the towpath in the Williamsport area.
5. The Green Tunnel

As the trees start to leaf out, the canal is transformed into a lush green tunnel. The vibrant green foliage provides a serene and peaceful atmosphere that is perfect for outdoor activities like hiking, biking, and birdwatching.
6. Other young wildlife
It's easy to tell why hikers and other outdoor enthusiasts love to see young animals – they're just too adorable!
What's your favorite thing about spring on the Canal? Tell us in the comments!