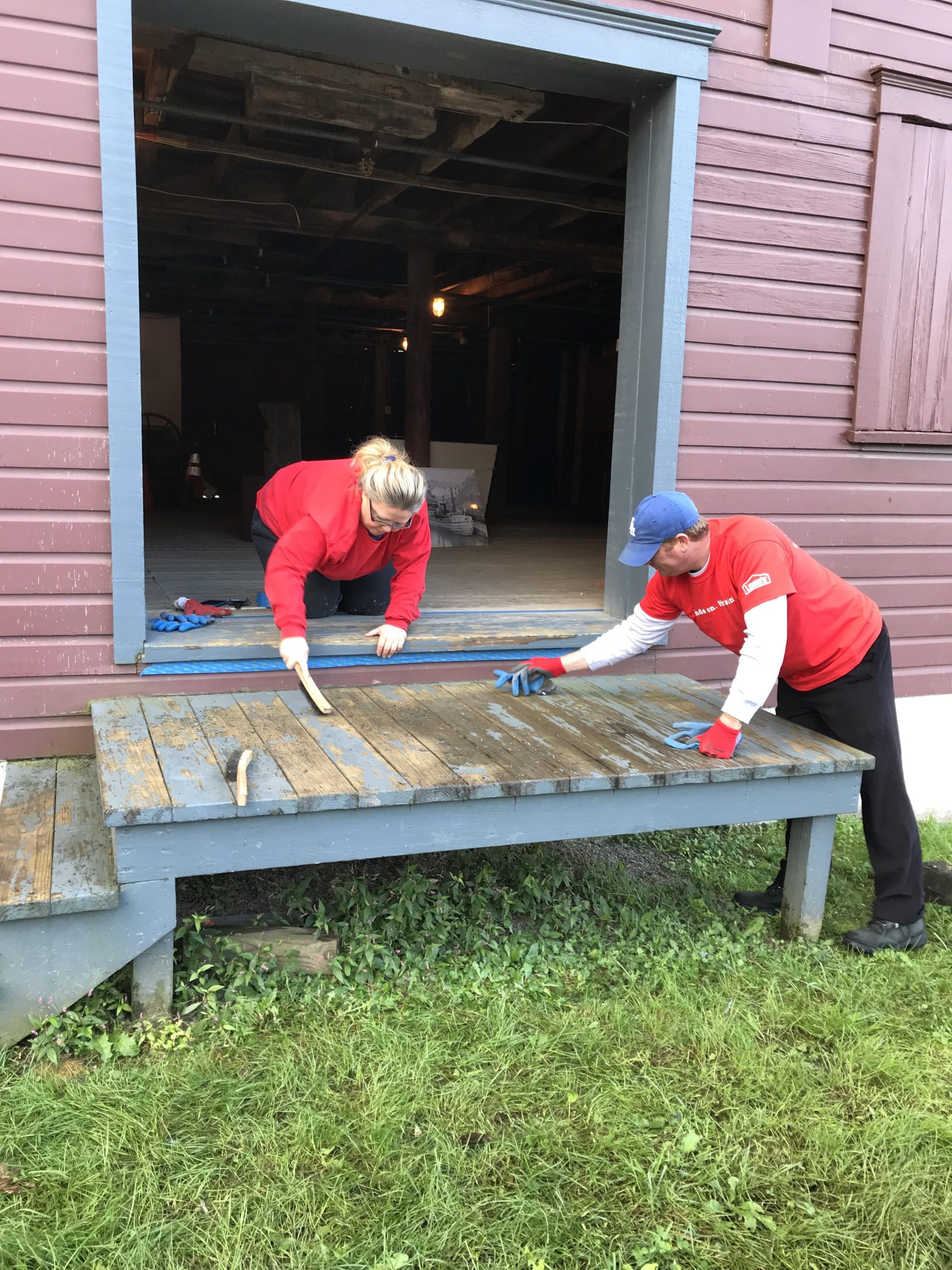 The Trust is able to make a positive impact along the 184.5-mile length of the Park only with the support of our donors and the help of committed volunteers. In fiscal year 2018, 1,302 Trust volunteers performed 10,032 hours of service, worth $281,690 in in-kind labor.

Canal Pride volunteers painted bathrooms, the mule barn, fences, and picnic benches; planted native gardens and pulled invasive plants; picked up trash; and removed graffiti. Their service freed up Park maintenance crews to respond to emergencies and take care of tasks requiring higher skills.
In 2018, 52 volunteer Quartermasters were the "boots on the ground" for our Canal Quarters program. They performed minor maintenance, reported problems, and made sure each lockhouse was ready for guests. With flooding predicted on several occasions, volunteers, including our Quartermasters, came to the rescue on very short notice to sandbag Lockhouse 6 and move furniture from the basements of Lockhouses 22, 25, and 28 to higher levels.
There will be opportunities to volunteer with the C&O Canal Trust in 2019, too. Our Canal Pride dates have just been announced and registration will open in March. You can learn more about becoming a Quartermaster here.