Interested in a wild and wonderful combo of cutting-edge theater, outdoor adventure, and sight-seeing?  If so, visit Shepherdstown, West Virginia in July!Shepherdstown hosts the annual Contemporary American Theatre Festival (CATF) every July.  The New York Times has named CATF, founded in 1991, one of the nation's top summer theater festivals. This July, there will be four world premieres and additional free lectures and staged readings.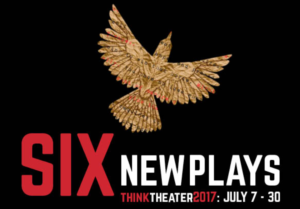 Shepherdstown is also one of the "Canal Towns" along the 184.5-mile towpath of the Chesapeake and Ohio Canal National Historical Park (NHP).  You can thus enjoy one or more of this year's six productions running in repertory July 7-30 and take a break by hiking or biking along the scenic towpath. For more information on the plays offered this year and tickets, see www.catf.org or phone (1-800-999-CATF). For more information on the NHP, see the Park's website (www.nps.gov/choh) or our Plan Your Visit section.
While enjoying Shepherdstown, you can choose from a wide range of lodging – from national chains to bed and breakfasts. One favorite place for return visitors is the historic Bavarian Inn. Rooms are elegantly appointed with four-poster beds and lots of Old World charm. There's an infinity pool with a dramatic vista over the Potomac – just the ticket after a day of hiking and sightseeing and before an evening of theater!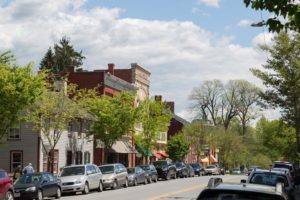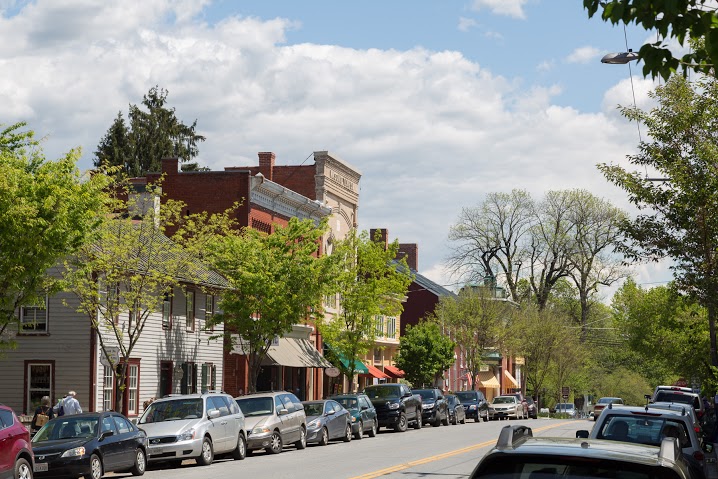 For a town of just 1700, Shepherdstown offers an extraordinary number of good dining options.  Locals gravitate for lunch to the funky Blue Moon Café or Mellow Moods – renowned for its healthful fruit smoothies. For dinner, the favorites include contemporary cuisine at the Press Room and Domestic or international fare at Kazu.
While the festival runs just in July, Shepherdstown offers a year-round base for exploring the C&O Canal NHP and nearby Civil War sites also managed by the National Park Service.  The Ferry Hill Plantation on the bluff above the Canal across the Potomac from Shepherdstown provides visitor information on weekends throughout the summer. The Ferry Hill staff can help you plan superb hiking, biking, or camping along the towpath and suggest itineraries for exploring other Canal Towns and highlights along the Canal.
They can also direct you to two major sites within 15-minute driving distance of Shepherdstown that have extensive Visitor Centers. One is Antietam National Battlefield, the Civil War battlefield in Sharpsburg, Maryland where Park Rangers tell the story of the bloodiest day in American history. Also nearby is the Harpers Ferry National Historical Park, the site of John Brown's raid and capture – and much more!
Finally, if you have not exhausted yourself with theater, outdoor sports and sight-seeing, there is retail therapy – aka shopping! Again, little Shepherdstown surprises. Veterans return every year to check out the Four Seasons Bookstore, Dickinson and Wait Craft Gallery, and O'Hurley's General Store (treasure trove of merchandise plus free country music on Thursday nights).
For more ideas and information, go to www.canaltrust.org.  Just click on Plan Your Visit!  Enjoy!
Blog written by C&O Canal Trust Board Member and Contemporary American Theatre Festival fan Sandy Vogelgesang.