Everyone loves Billy Goat Trail Section A. Come down to Great Falls any weekend during the summer months and you'll see a line of people stretching along the whole trail. With tricky rock scrambles, unique wildlife, and amazing river views, it is not difficult to see why this trail is so beloved and well-known. But if you've already experienced the magic of "Billy Goat A" or you just want a little more solitude with your wilderness, check out these great, lesser-known trails in the Great Falls area.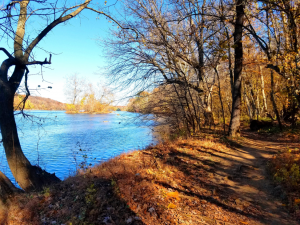 If you want Instagram-worthy views of the Potomac, try the River Trail.
This trail, just upstream from the Great Falls Tavern, winds along the Potomac, affording views of small rapids, eagles' nests, and rocky outcroppings in the river. The trail is both shorter and flatter that Billy Goat A, making it an ideal way to take in the beauty of the mighty Potomac without any climbing or rock hopping.
Length: 1 mile one way (a little over 2 miles round trip from Great Falls Tavern)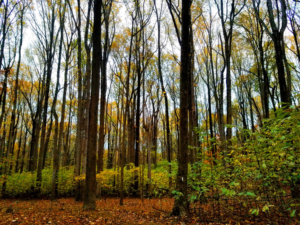 If you want that "I can't believe I'm only 15 miles from DC" feeling, try the Gold Mine Spur and Loop.
Donald Smith said, "There is something in the forest to cure most anything that bothers you." If you seek some quiet with nature, why not commune with the tall trees in the upland woods beside the canal? You'll feel a sense of quiet awe as you shuffle under the canopy of oaks and beech trees high above you.
Length: 3.2 miles round trip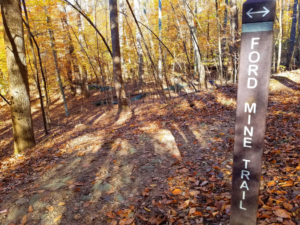 If you want challenging climbs, try the Ford Mine Trail.
This 2.1 mile loop contains multiple steep climbs through dirt paths with plenty of roots and log bridges to keep things interesting. Despite a trailhead at the Great Falls parking lot, few visitors use this trail, meaning you will have plenty of space to scale those uphills as fast or slow as you like.
Length: 2.1 miles roundtrip
Written by Georgia Lucas