Lock 21 "Swains" Campground
Please Note: Potable water may not be available at each campsite. Water is treated with iodine. Please plan to have water purification tablets with you. Water is turned off from November 15 to April 15 each year.
Please visit the C&O Canal National Historical Park's website for detailed camping information, or you can call 301-739-4200 with any questions.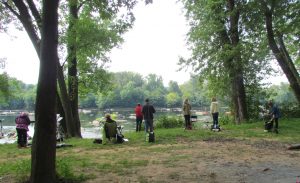 Photo by: Lucy Uncu
Social Media Share: