Poolesville
Poolesville, a small town of just over 5,000 people in western Montgomery County, is a worthwhile diversion for Canal travelers.
Established by the Poole brothers in the 1760s, Poolesville grew from one log store into a small community that became an incorporated settlement in 1867. Poolesville was a Union town during the Civil War and Confederate troops staged several unsuccessful raids there. Although no battles were fought in the town, the Battle of Ball's Bluff was fought nearby and the remains of several troops are still at rest in the old Poolesville Methodist Cemetery.
Western Montgomery County is rich in history and restored structures. Some of these include the 1793 John Poole House, which has been restored as a gift and antique shop; the Seneca Schoolhouse museum, originally built in 1865, and the Old Town Hall Bank Museum and Exhibit Hall, which offers artifacts and displays illustrating Poolesville's role in the Civil War. A number of orchards, farms and vineyards provide opportunities to pick fruit, purchase nursery items and taste delicious wines from the area.
In addition to the towpath, hikers and bikers can enjoy Seneca Creek State Park and historic Sugarloaf Mountain. Sugarloaf Mountain was used as a lookout by both northern and southern troops in the Civil War.
From the towpath, follow Edwards Ferry road for about 5 miles or Whites Ferry Road for about 6 miles.
Add to Itinerary
You can now create your own itineraries to guide your C&O Canal exploration, or you can copy one of ours! Lean more about Itineraries.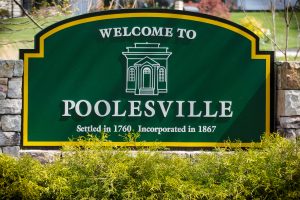 Social Media Share: