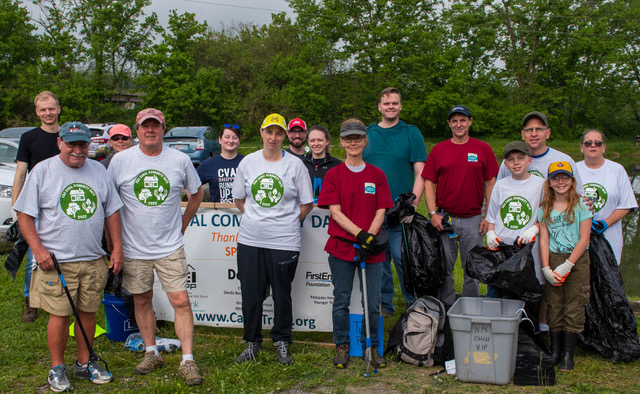 Photo Credit: Francis Grant-Suttie
Williamsport, Md. – On Saturday, May 14, the C&O Canal Trust, in partnership with the C&O Canal National Historical Park (NHP), hosted its 15th annual Canal Community Days event in Williamsport. Nearly 50 volunteers from around the community spent the morning working on projects to restore and revitalize the C&O Canal at Cushwa Basin and Lockhouse 44.
C&O Canal Trust President Robin Zanotti, Maryland State Delegate Mike McKay, Washington County Commissioner Charles Burkett, and National Park Service Park Ranger Joshua Nolen, welcomed the volunteers in a brief ceremony at Cushwa Basin. Canal Trust Director of Programs and Partnerships Aidan Barnes led everyone in several warm-up exercises before they dispersed with their project leaders to accomplish various projects around Cushwa Basin and Lockhouse 44. 
Forty-eight volunteers removed 255 pounds of trash and 560 pounds of vegetation, including invasive species. In the picnic area adjacent to the Trolley Barn, volunteers spread 3 yards of stone dust and planted and mulched native wildflowers in two planter boxes. Volunteers thoroughly cleaned the first floor of Lockhouse 44, which is refurbished and sometimes open to the public and school groups for special programming. Several volunteer groups participated in Canal Community Days from Sierra Nevada Corporation, Springfield Middle School's Leo Club, Maryland MINIs, Clark Construction, Devils Backbone Brewing Company, and the Washington County Chamber of Commerce's GenNext Young Professionals Network. 
Saturday's event was also one of several Giving Days for the C&O Canal Trust, which is an opportunity for the community to make financial gifts to support the ongoing preservation and beautification of the C&O Canal NHP. As the Park's official nonprofit fundraising partner, the C&O Canal Trust developed Giving Days as a way to focus the canal community's attention on the need to ensure this valuable and beloved natural, cultural, and recreational resource will be around for future generations to enjoy. Trust representatives accepted Giving Days gifts at tables during Canal Community Days but they can also be made online at www.canaltrust.org/give.
"This clean-up serves as a welcome to spring each year," said C&O Canal Trust President Robin Zanotti. "If the pandemic taught us anything, it's that our community loves its local national park. The surge in visitation has been gratifying but has produced substantial wear and tear on the park's infrastructure. We couldn't be happier to invite some of those same community members to join us as volunteers and donors to give a needed sprucing up at Williamsport as part of our Canal Community Days." 
Canal Community Days is sponsored by REI, Deloitte, BGE, CSX, First Energy, M&T Bank, Friends of the Historic Great Falls Tavern, Minkoff Development Corporation, Younger Toyota, Clark Construction, Devils Backbone Brewing Company, FINRA, Grosh's Lawn Service, and Palisades House DC. Refreshments were provided by Krispy Kreme and Starbucks.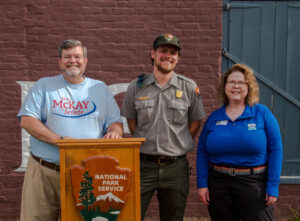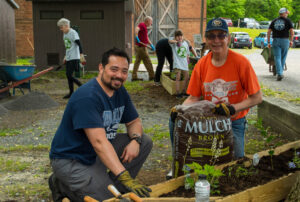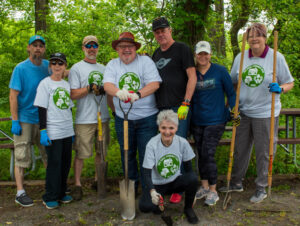 Photo Credit: Francis Grant-Suttie