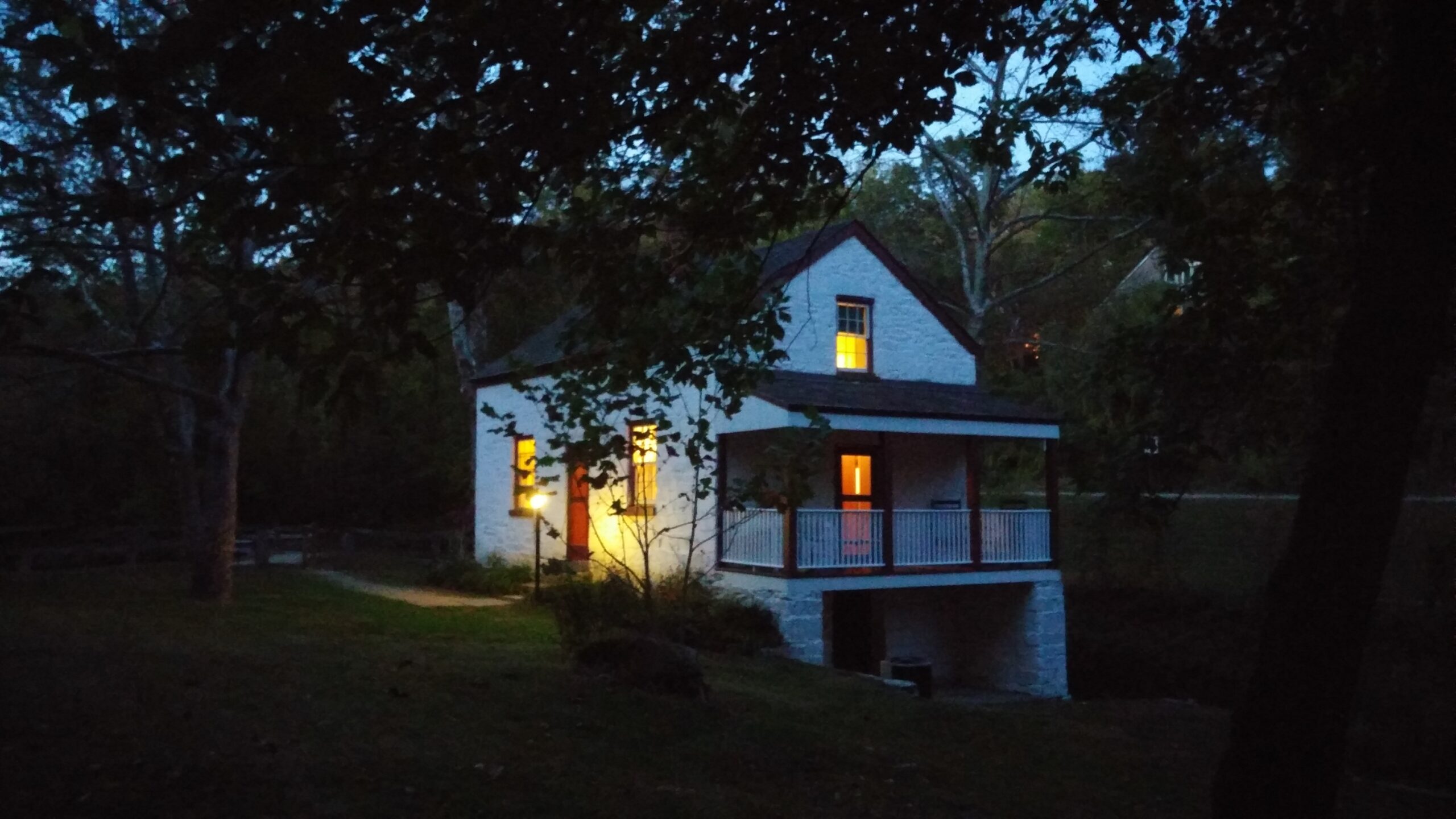 LH 6 at Night by Susie Bruninga
The Canal Quarters program allows visitors to experience the natural beauty of the Park firsthand. Each of the seven lockhouses in the program have been rehabilitated and depict a different time period in the canal's history.
Quartermasters are volunteers who help to maintain the lockhouses and assist guests. Some of the quartermasters' duties include making small repairs, mowing and beautifying the lawn, communicating with NPS and the Trust, checking on guests, and more.
Jennifer Hearn and her husband, Davey, are Quartermasters at Lockhouse 6. They are part of a team that helps keep the Canal Quarters program running, taking care of things like updating lock codes each week, resupplying small kitchen and cleaning items, and responding to guests' needs after hours. Jennifer became a Quartermaster when the program was first beginning. She and her family helped finish the house and then stayed overnight – making them the first overnight guests of the newly rehabilitated Lockhouse 6!
Jennifer and Davey are avid whitewater kayakers, hikers, and cyclists too. Jennifer first met her husband while watching him paddling below Great Falls, and she decided to move to Maryland to compete in whitewater slalom racing. She always keeps an eye out for nature and loves to point it out to lockhouse guests when she can, such as the beaver family she frequently sees near the lock.
Also, Jennifer knows that Lockhouse 6 has wonderful acoustics. Not long ago, a guest donated a guitar to the house, which guests and Quartermasters alike can play. She has played her guitar and ukulele and sang in every room and hallway in the house, and loves enjoying its peaceful beauty while there alone. She loves that the lockhouses are being preserved for future generations and that guests can slow down and take time to enjoy nature and history (and music!) together while visiting the park.
Learn more about our other volunteer quartermasters here.