If you have traveled the entire length of the C&O Canal National Historical Park, you will know that the eastern terminus looks very different from the western. The Park spans four significantly different geological regions and changes 184 meters (or 605 feet) in elevation.
The easternmost section of the park begins at the western edge of the Coastal Plain region. This is characterized by mostly flat terrain that is just slightly above sea level. The rocks under the surface are mostly loose deposits of sand and rock, called unconsolidated sediment.  This region begins on the coast of Maryland and continues to just west of DC, transitioning to the next province at the terminus of the towpath.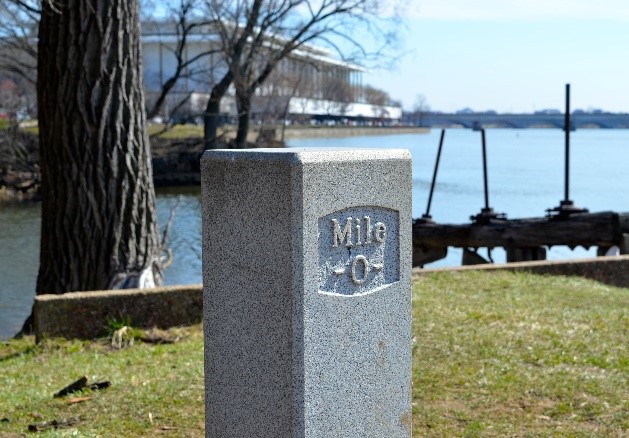 Mile Marker 0- Carole Lewis Anderson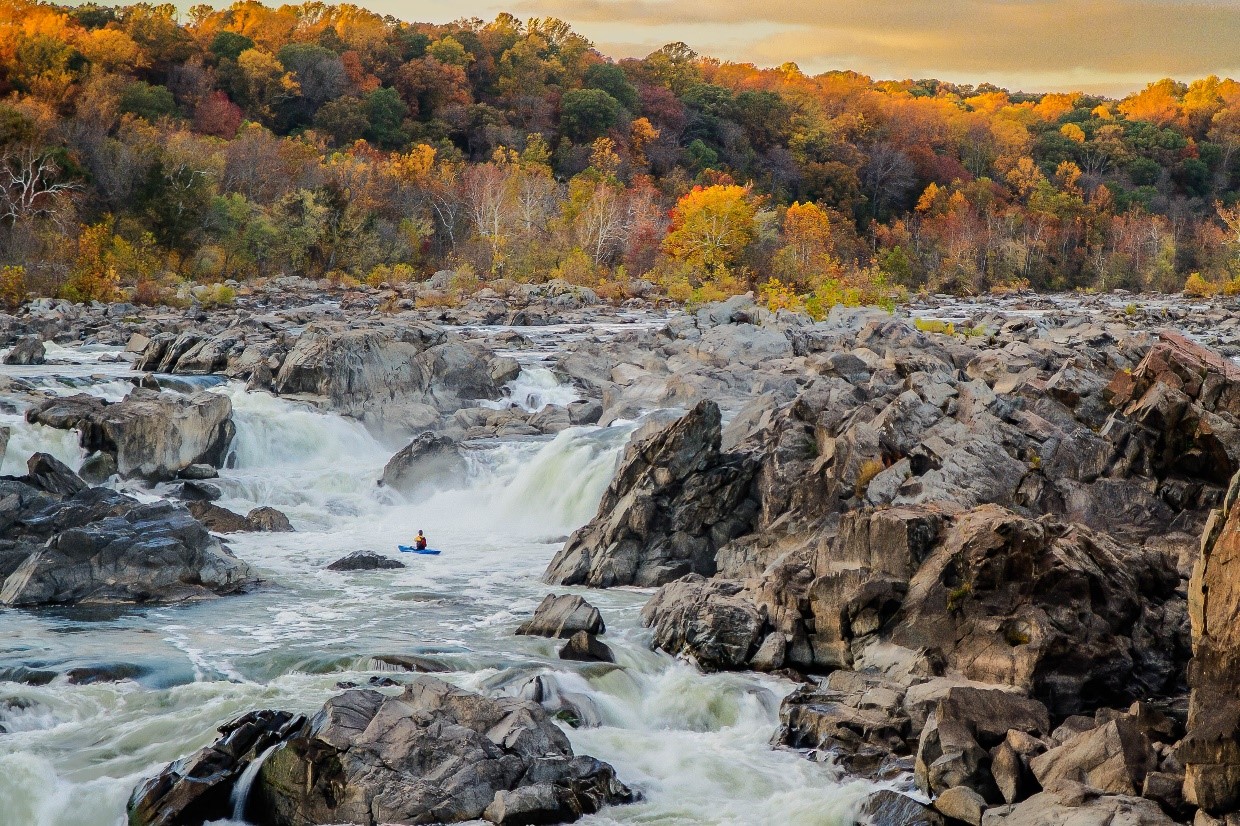 Great Falls- Stan Collyer
When you near the Palisades region, the Piedmont Plateau province begins. This area is composed of a variety of hard igneous and metamorphic rocks and is made up of rolling hills and large rocks. Included in this region is the Fall Line, where the upland and coastal plain regions meet. In this instance, the Fall Line divides the sedimentary rock of the east from the metamorphic rock in the west. This manifests within the Park at the Potomac Gorge, an area with numerous waterfalls and rapids. This nearly unnavigable area and the need to move supplies from west to east is one of the reasons why the canal was formed.
At Harpers Ferry water gap, you can see a great example of the Blue Ridge province. Ridges and rolling hills defines this region and it contains some of the most impressive scenery in the Eastern United States. It is characterized as a mountainous belt, stretching from Pennsylvania to Georgia, and is home to the aptly named Blue Ridge Range, as well as the Great Smokey Mountains. This province is only found in this small strip within the park-look for the dark green section in the map above.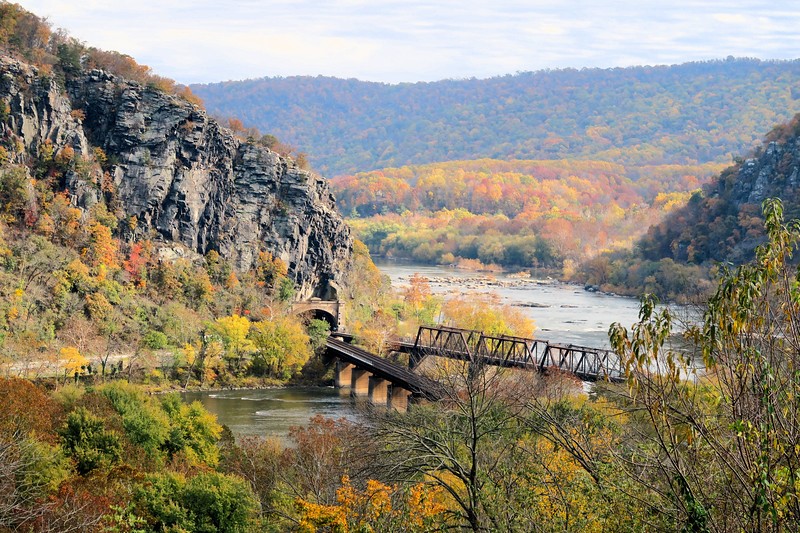 Harpers Ferry, WV- MJ Clingan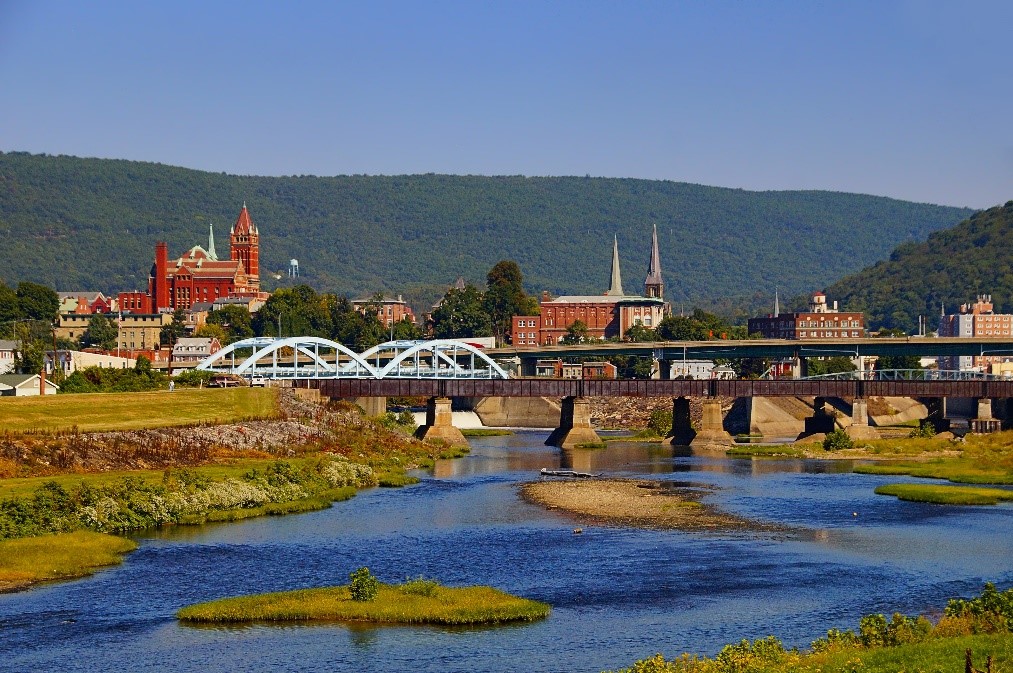 Cumberland, MD- R. Blake Divilbiss
The final and largest geological region found within the boundaries of the park begins west of Harpers Ferry and continues west past Cumberland. The Ridge and Valley province was created from folded Paleozoic sedimentary beds that have now eroded away. This region also includes karst geology. This landscape was formed where bedrock dissolved, which led to the creation of sinkholes, underground streams and caves.