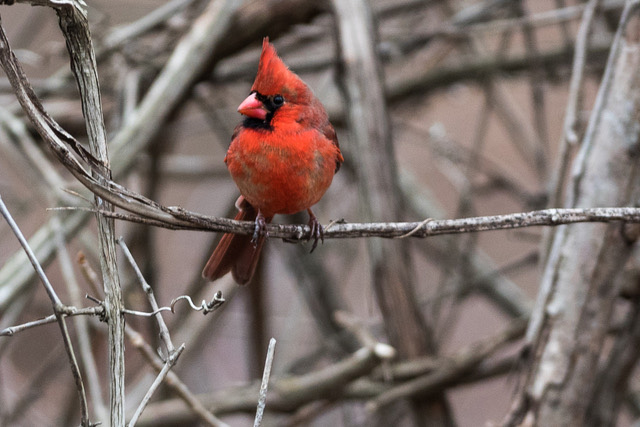 January 5 is National Bird Day, the perfect time to share with you the results of the 2018 C&O Canal Bird Count, which was conducted in January and February 2018 by 17 volunteers led by James Speicher.
The C&O Canal National Historical Park is home to over 120 diverse species of birds. The volunteers observed 67 varieties among the 3,445 birds they saw during the count.
These were the most-observed species:
Canada Goose: 658
Red-Necked Duck: 228
White-Throated Sparrow: 203
Cedar Waxwing: 167
Carolina Chickadee: 164
American Robin: 158
Mallard: 139
American Crow: 124
Common Merganser: 115
You can view the entire report here. https://ebird.org/view/checklist/S44128936
The DC Audubon Society sponsored bird counts for many years in the Park but decided to cease sponsorship in 2017, according to bird enthusiast Speicher. With no other groups stepping forward to perform or sponsor the count, he and a group of volunteers decided to continue the tradition of the mid-winter bird count along the C&O Canal. The count, which takes place in late January and early February, is thought to be a good survey of the wintering bird population in the Park. Jim said, "Of 184.5 total towpath miles, only 24.5 miles were surveyed, but it was a beginning…"
Areas of the Park that were accessed for the 2018 bird count included areas between towpath miles 15-32 in Montgomery County, mile 46 and 58 in Frederick County, miles 59-65, 68,70-72, and 99 in Washington County, and miles 172-174 and 184 to the Canal terminus in Allegany County. Over 67 varieties of birds were observed over the 24.5 "traveling miles" of towpath (i.e., volunteers were walking along the towpath while performing the count). One stationary count was performed at mile 99 near Williamsport.