Springfield Barn and Museum
Wander down Potomac Street onto Springfield Lane to see a wide-open view that will take you back in time. Built circa 1755 by Williamsport's founder Otho Holland Williams, the Springfield Barn and Museum overlooks Byron Memorial Park and connects Williamsport's storied past with its present community.
Sitting on the farm is a barn, which still possesses the majority of its original materials and houses the Springfield Museum. The barn is available for rent for special events and the museum, located in the barn, invites visitors to soak in the history of Williamsport on Sundays from 1 p.m.–4 p.m.
Add to Itinerary
You can now create your own itineraries to guide your C&O Canal exploration, or you can copy one of ours! Lean more about Itineraries.
Connect: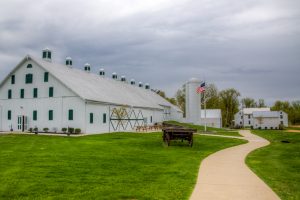 Photo by: John Gensor
Nearby Points of Interest:
Social Media Share: