Lock 62
Like several locks in this section of the Canal, concrete replaces several sections. The remains of the lockhouse are also nearby.
The free overnight campsite provides a portable toilet, picnic table, grill/fire ring and water source (April 10-Nov. 15). Use water treatment methods to be on the safe side.
Add to Itinerary
You can now create your own itineraries to guide your C&O Canal exploration, or you can copy one of ours! Lean more about Itineraries.
Mile Marker: 154.1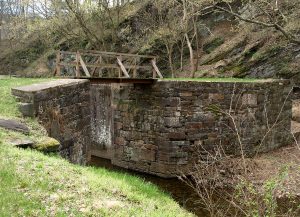 Photo by: Jim Rowan
Social Media Share: