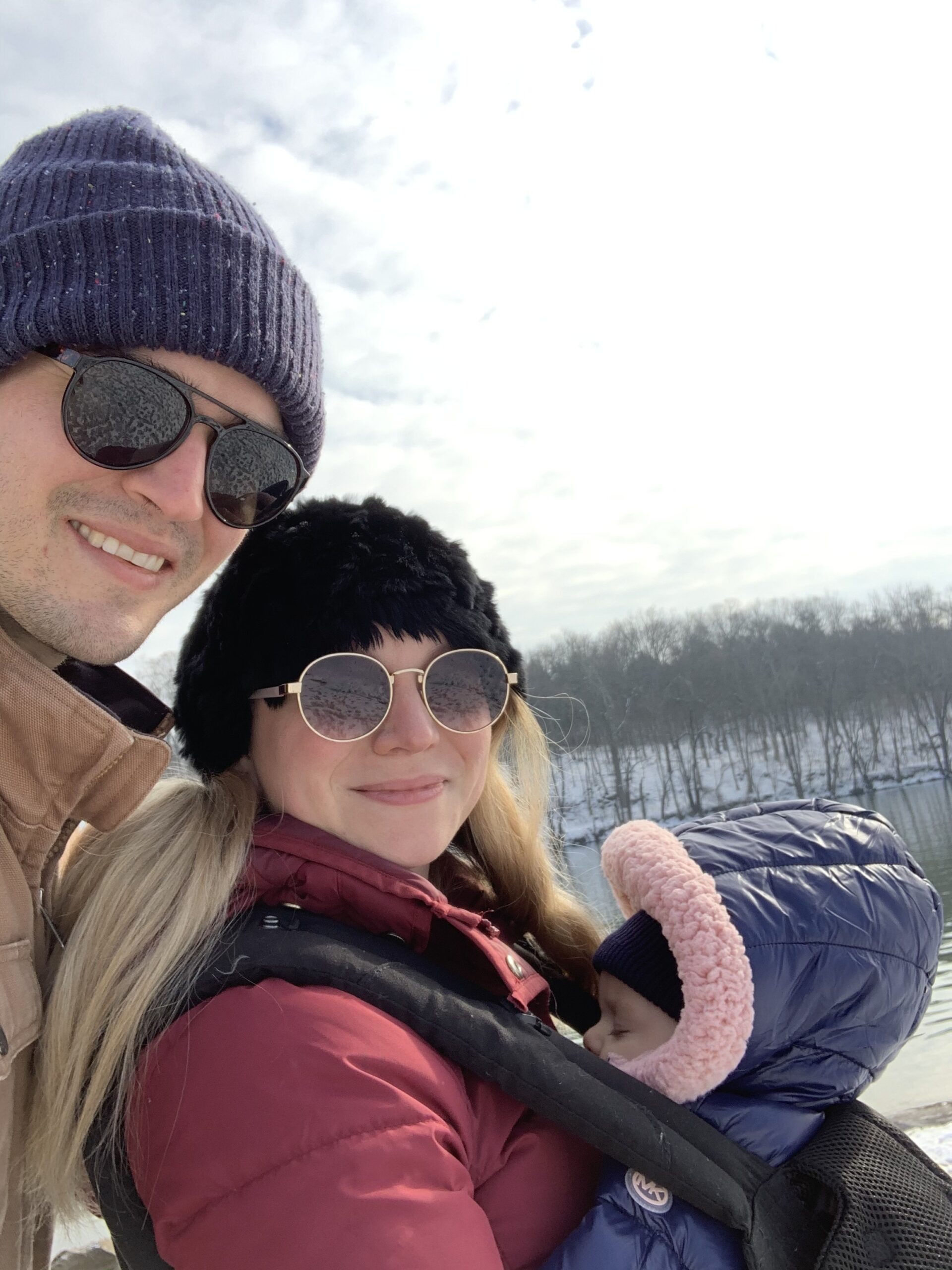 Get to know the new C&O Canal Trust President and CEO Lauren Riviello! Lauren is no stranger to the Trust; she's been the director of development for two years, and her connection to the Park dates back to her childhood in Shepherdstown, West Virginia. We asked her a few questions as she steps into her new role with the Trust.
Q: Tell us about your personal connection to the Park.
A: I was first introduced to the C&O Canal National Historical Park as a small child in Shepherdstown, WV. My parents would take me to Lock 38 for bike rides, picnics, and walks on the towpath throughout my childhood. It was really a special experience for me, and I always looked forward to stopping at our little picnic stop at a rocky area along the Potomac River. Somehow peanut butter and jelly sandwiches always tasted more exciting there, surrounded by nature and the history of the canal. I continued to explore around Lock 38, Big Slackwater, and the Williamsport area with friends as a young adult when I would return from WVU for weekends or breaks, often remembering the adventures I had as a child as I passed over the lock, walked across the Antietam Acqueduct or saw the same special sycamore tree near our old picnic spot. I was reintroduced to the Park in early 2021 when I returned to the area with my husband and young daughter, newly onboarded as the C&O Canal Trust's Director of Development. A flood of memories came back the first time we took my daughter to Lock 38 in her stroller. We really didn't get out much during COVID with an eight-month-old, so access to the outdoors on a safe-for-stroller path was seriously a breath of fresh air. Later that year, my husband, who has his own special connection to the Park, raised funds through our TowpathGO peer-to-peer fundraiser, completing a 50-mile bike ride on the towpath during a very humid July day. My daughter and I met him at the end of his challenge near Lock 38. This will always be a very special place for me and my family. 
Q: What are you looking forward to most about leading the Trust?
A: The Trust, under Robin Zanotti's leadership, has flourished into a truly thriving organization. Robin built a strong foundation and partnership with the Park, and I look forward to building on her legacy. In particular, I look forward to continuing to engage with the communities surrounding the canal and all of the visitors who share similar connections to their own special places in the Park. I don't believe it's an everyday occurrence to really connect with others over "place". I feel quite privileged to spend the majority of my days doing my part to preserve and protect this local national treasure. 
Q: The Trust celebrated 15 years last year and many accomplishments over that time period. What do you hope the Trust can accomplish in the future?  
A: The Park is unquestionably unique, with many unique and complex challenges, and our colleagues at the National Park Service work tirelessly to try to keep up with its ever-growing needs. I hope that as the NPS works to preserve the C&O Canal and protect its future, we, as the Park's partner, can continue to expand our support. I look forward to working closely with Superintendent Tina Cappetta and our other Park colleagues to be responsive to their needs and the needs of our millions of annual visitors. The next 50 years could be the most critical in the Park's history, and we are committed to ensuring its incredible resources endure.