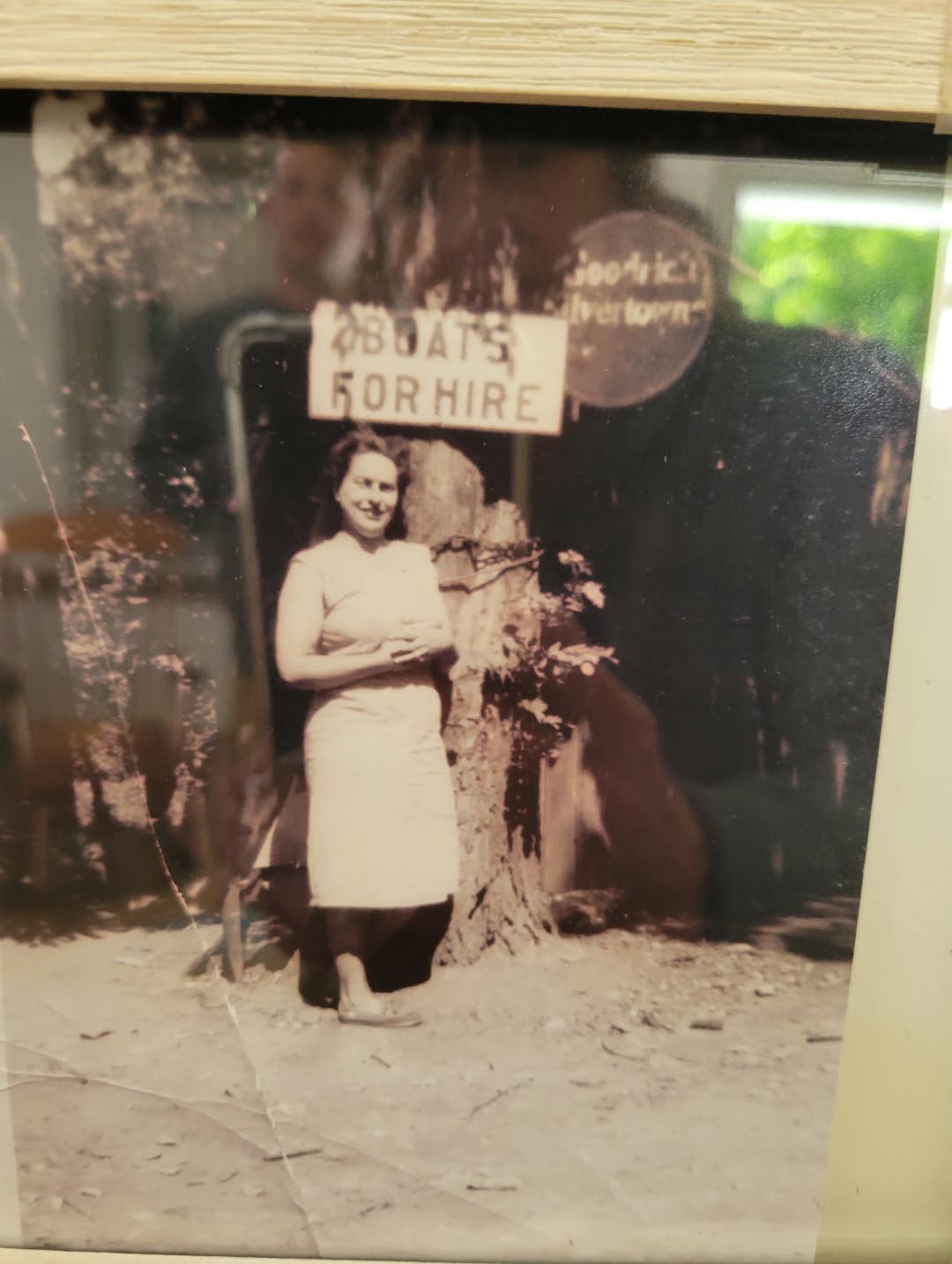 Celebrate your love for the C&O Canal by sharing your personal story about the Park. Each story will take a look at a person's relationship with the C&O Canal. Whether an NPS ranger, a volunteer, or a visitor, everyone has a story to tell about the canal! If you want to share your story, fill out the form below, email it to us at [email protected] or post it on your social media feeds with the hashtag #MyCanalStory. We could use your story here on our website!
Linda Dugan, great-granddaughter of lock attendant at Lockhouse 28
My name is Helen Linda Dugan my brother's name is Donald William Creager and my sister is Lisa Fulton Hutzler. We are the children of Helen Mae Fulton Creager. Our mother Helen was the  granddaughter of William Henry Fulton who was the last known lock attendant at lockhouse 28. My brother and sister and I have been renting the lockhouse in Point of Rocks, Maryland for many years now.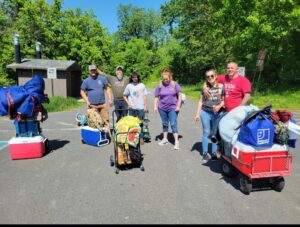 We also  bring some of our other family members to join us. We go there every year around May the 17th because that was our late mother's birthday. We go there to be close to our ancestors and celebrate our mother's birthday.  We usually plant a flower and we always sing Happy Birthday and we even have cake. Our mother was raised by her Aunt Doris  and Uncle Walter who lived on the hill across from the Lockhouse 28.  Our Great great grandfather William Henry Fulton was the last known Lock attendant.  Our mother told stories of how she grew up along the river.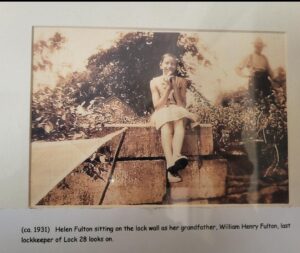 She told us about the Flood of  '36, It was a real bad flood. She said she saw animals and chickens washed down the river, clinging to rooftops. As a little girl she had a 6′ hand carved wooden Indian that was given to her by the local store owner. It was a cigar display of some sort. She loved her wooden Indian but the flood took it away, which made her very sad. She also told stories of travelers and hobos, how they would stop at the house when they were hungry, and they would feed them. They used wood and coal to heat by and kerosene lanterns to see by at night. And let me tell you when it's dark it is dark along the towpath and lock house. The only light you will see is a firefly  and an occasional train. There are still pieces and parts of houses across the tracks along the mountain part of the towpath that most people don't even know  existed. Great Uncle's Walter and Willie Fulton Jr lived in those houses with their families. We enjoy the towpath and It makes us happy to visit and remember our  Family history.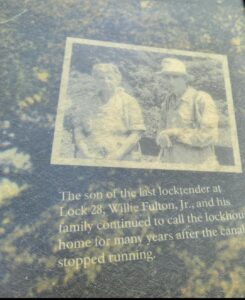 Before we go to sleep we sing Happy Birthday to our late mother.
I know it might sound a little strange but we feel the presence of our mom and relatives that once lived there a long towpath at lock 28.