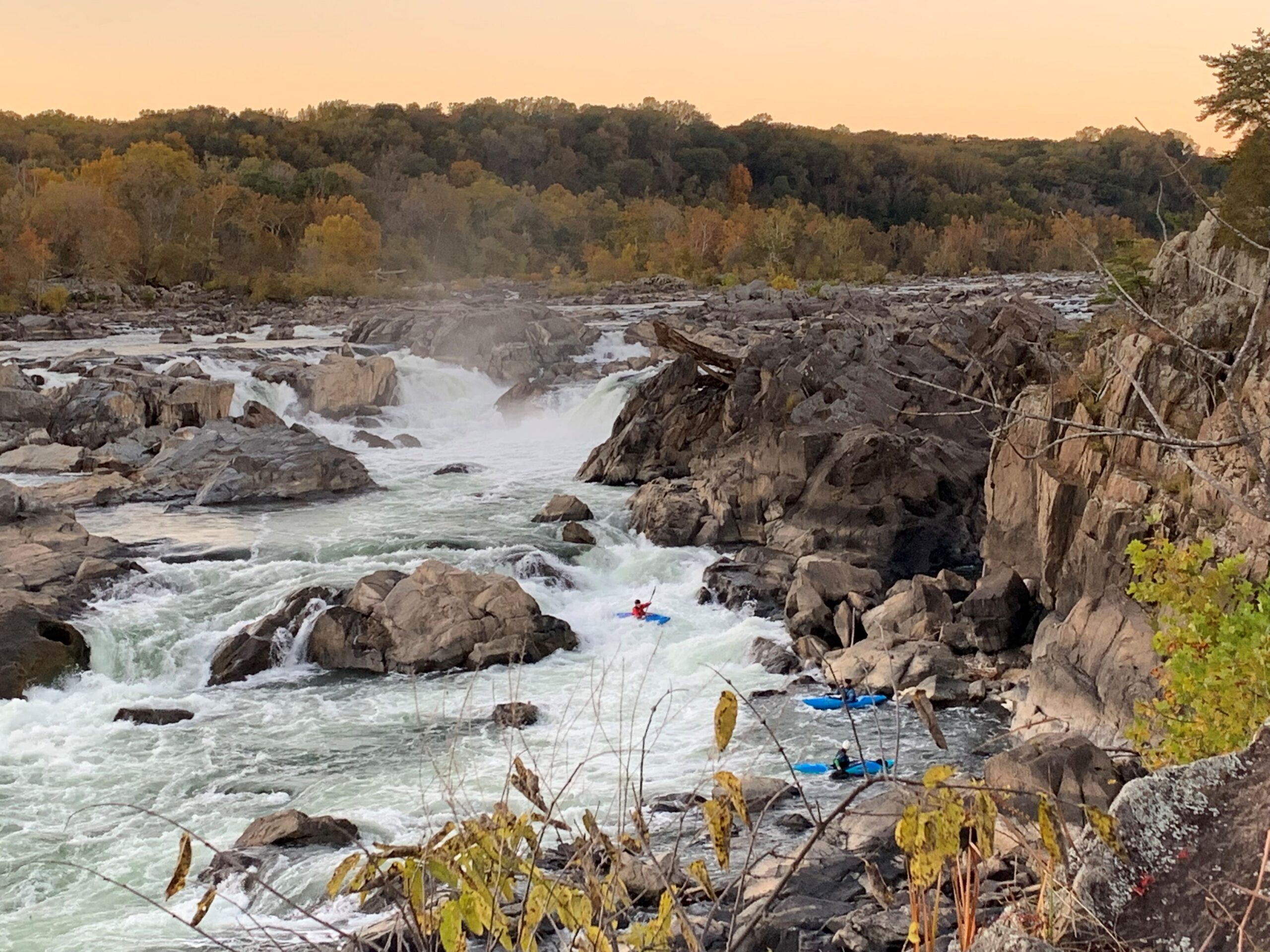 'Great Falls from Olmstead Island' by Kara McNulty
This year the nation is celebrating the bicentennial of the birth of Frederick Law Olmsted with a yearlong Olmsted 200 celebration. Olmsted was considered the founder of American Landscape Architecture, designing some of our most celebrated landmarks in the United States, such as Central Park and the U.S. Capitol Grounds in Washington, D.C. His work preserving America's Scenic Spaces left its mark, even laying the foundation for the national park system. When he retired in 1895, his sons continued his legacy.
In 1916, his son, Frederick Law Olmsted, Jr., helped draft legislation creating the national parks.  Also a landscape architect and advocate for the preservation of natural scenery, Olmsted Jr. became an original member of the National Capital Park and Planning Commission (1926-1932). He was instrumental in preserving Great Falls and the Gorge of the Potomac for the use and enjoyment of the people. 
Today, just below Great Falls, Olmsted Island is a popular stop for visitors to the C&O Canal National Historical Park. The overlook from the island offers panoramic views of Great Falls and Mather Gorge. Due to the island's location in the middle of the Potomac River and the way flooding washes in new seeds from upstream and moves debris piles downstream, Olmsted Island has one of the most biologically diverse habitats in all of the National Park system. 
The island was named Olmsted Island in honor of Frederick Law Olmsted, Senior and Junior. A plaque was placed in 1965 by the American Society of Landscape Architects, honoring Frederick Law Olmsted, Jr. After all, he had been one of the conservationists who had argued for the restoration of the canal as a recreational area back when there were plans to turn it into a parkway, saying, "It should be restored for use by hikers, cyclists, campers and canoers." The Olmsted name is deeply woven into the fabric of the C&O Canal National Historical Park and reminders of their legacy are still present in the park today.