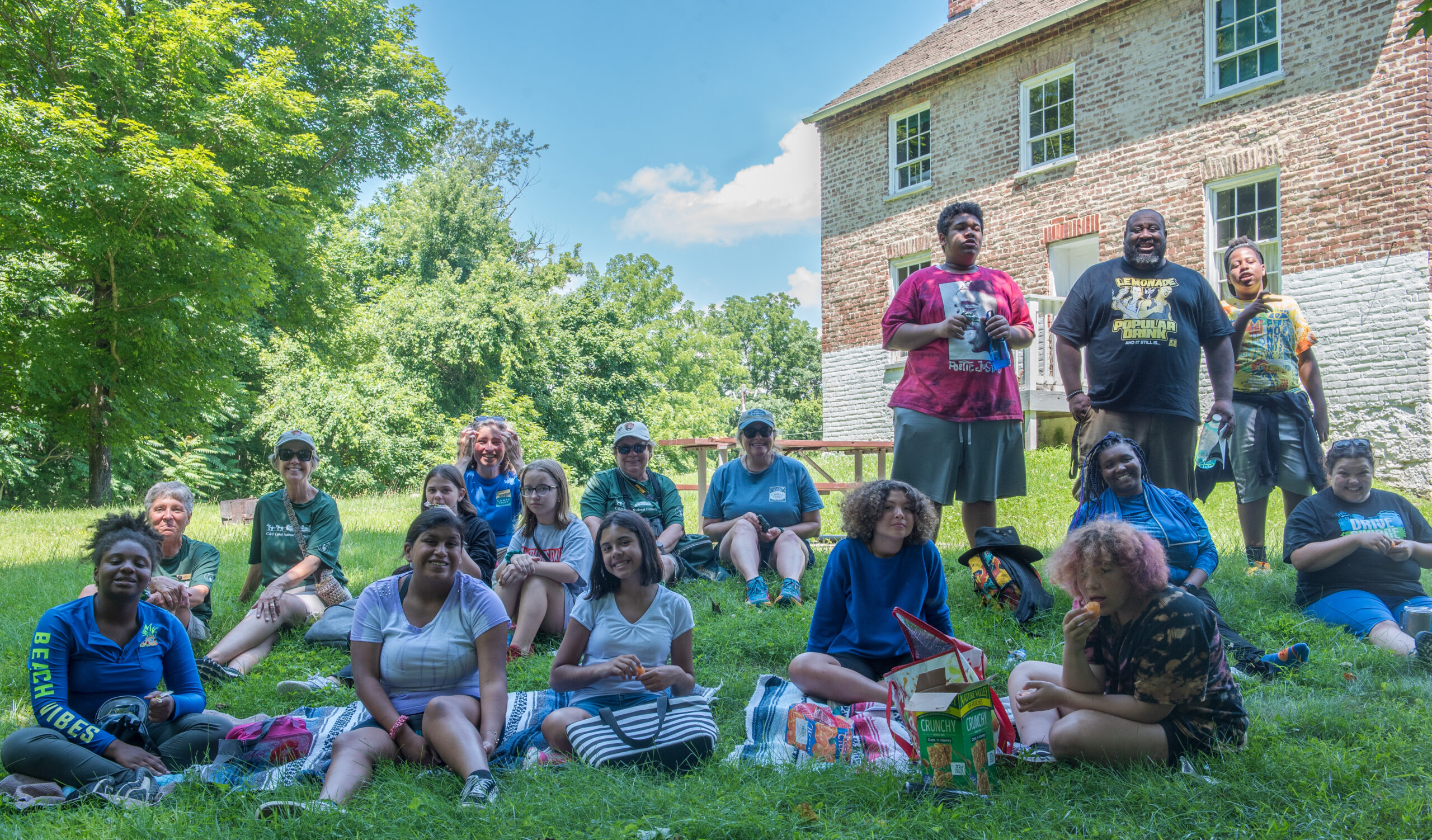 Canal For All at Four Locks by Francis Grant-Suttie
Throughout the month of July, over 300 youth and adults from Community Bridges, the Boys & Girls Club of Washington County and Girls, Inc., of Washington County, and the Boys & Girls Club of the Eastern Panhandle joined us in the park for games, crafts, historical hikes and tours, birdwatching, songs, outdoor skills, and dodging more than a few raindrops.
This year, several groups chose day trips to Williamsport, introducing children to one of the richest and densest historical settings in the C&O Canal. Others chose to visit Four Locks and embark on scavenger hunts in the area.
On July 16, to kick off the 2022 Latino Conservation Week celebration, members of Silver Spring-based Community Bridges and their families came back to say hello to the mules again and hike along the river with volunteer Eddie Rivas.
We are grateful to the following grantors for the nearly $100,000 in support  of this program:  Montgomery County, Cornelia Cogswell Rossi Foundation, Pepco, the Healthier Greener Kinder Foundation, the National Park Trust/NPS Challenge Cost Share Program, and the Washington County Community Foundation Responsive Grant.