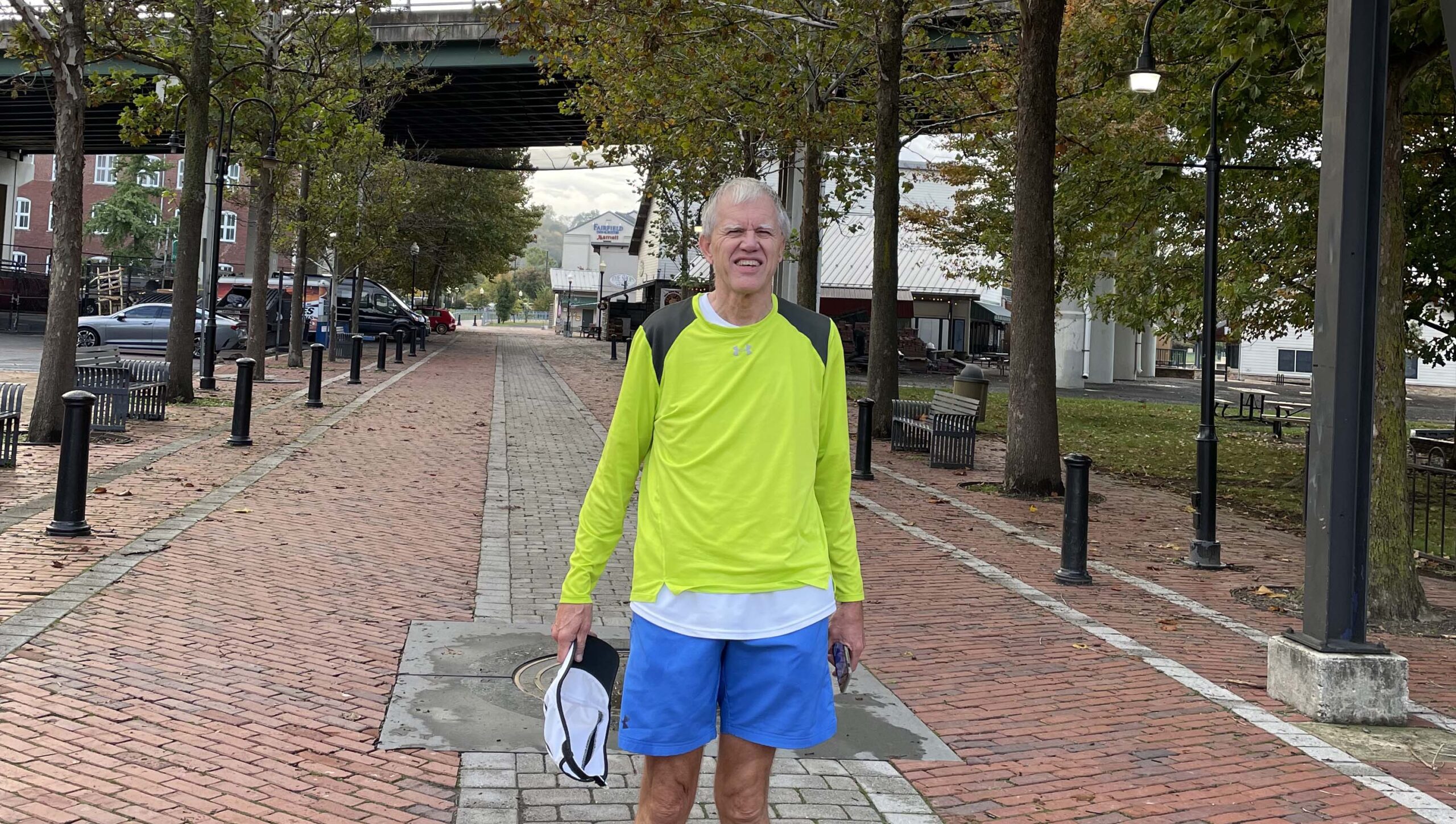 Celebrate your love for the C&O Canal by sharing your personal story about the Park. Each story will take a look at a person's relationship with the C&O Canal. Whether an NPS ranger, a volunteer, or a visitor, everyone has a story to tell about the canal! If you want to share your story, fill out the form below, email it to us at [email protected] or post it on your social media feeds with the hashtag #MyCanalStory. We could use your story here on our website!
Steven Steinbach, Runner on the C&O Canal
Running the Entire Towpath
Well, that's a slightly misleading title. Yes, I ran the towpath's 184.5-mile length, from Georgetown to Cumberland. But never more than eight miles at a time, and usually in chunks of five or six – and not exactly speedily, given my age, ability, and day job. 
Starting in late winter with crusty ice on the trail and finishing in mid fall on a carpet of fallen leaves, I ran through dense fog, rain, pre-sunrise darkness, and sweltering heat and humidity, but, more often than not, sparkling weather – sometimes dodging caravans of bikers, but often going for an hour or two without meeting another soul. Amidst spectacular natural beauty, I encountered herons, ducks, turtles, frogs, a snake, scores of deer, turkey vultures, woodpeckers, hawks, and an eagle, along with horseflies, mosquitoes, and cicadas – and in the distant headlights on one pitch-black morning on the road to Little Orleans, if not a bobcat, then surely Maryland's largest fox. Tracking, mile by mile, Mike High's C&O Canal Companion, I immersed myself in the history of the canal and its environment, learning as much as I could about locks and lockkeepers, canal boats and traffic, tunnels and slackwater, Potomac floods and Civil War crossings. 
All of us are indebted to Justice Douglas for creating this national treasure and to the C&O Canal Trust and the National Park Service for its preservation. On a personal level, I'm grateful for my supportive (yet slightly bemused) family, my trainer Maria Brown, who kept my body working, and my student Jack Leonard, whose research paper got me first interested in exploring the canal.
This project was not without two significant wrinkles. First, because I was alone, I'd run and then be forced to double back to where I had parked the car. The silver lining? This means I've walked, as well as run, the towpath's length. Second, the farther I'd get from home along the towpath, the longer and longer the drives, first along River Road, then I-270, and then I-70. The silver lining? Listening to lots of audiobooks.
When I finally made it to Cumberland and saw the sign – only 149 miles along the Great Allegheny Passage to Pittsburgh! – I was sorely tempted. Too much driving, though. So, I thought, why not run the towpath again? And I've just reached mile marker 67.