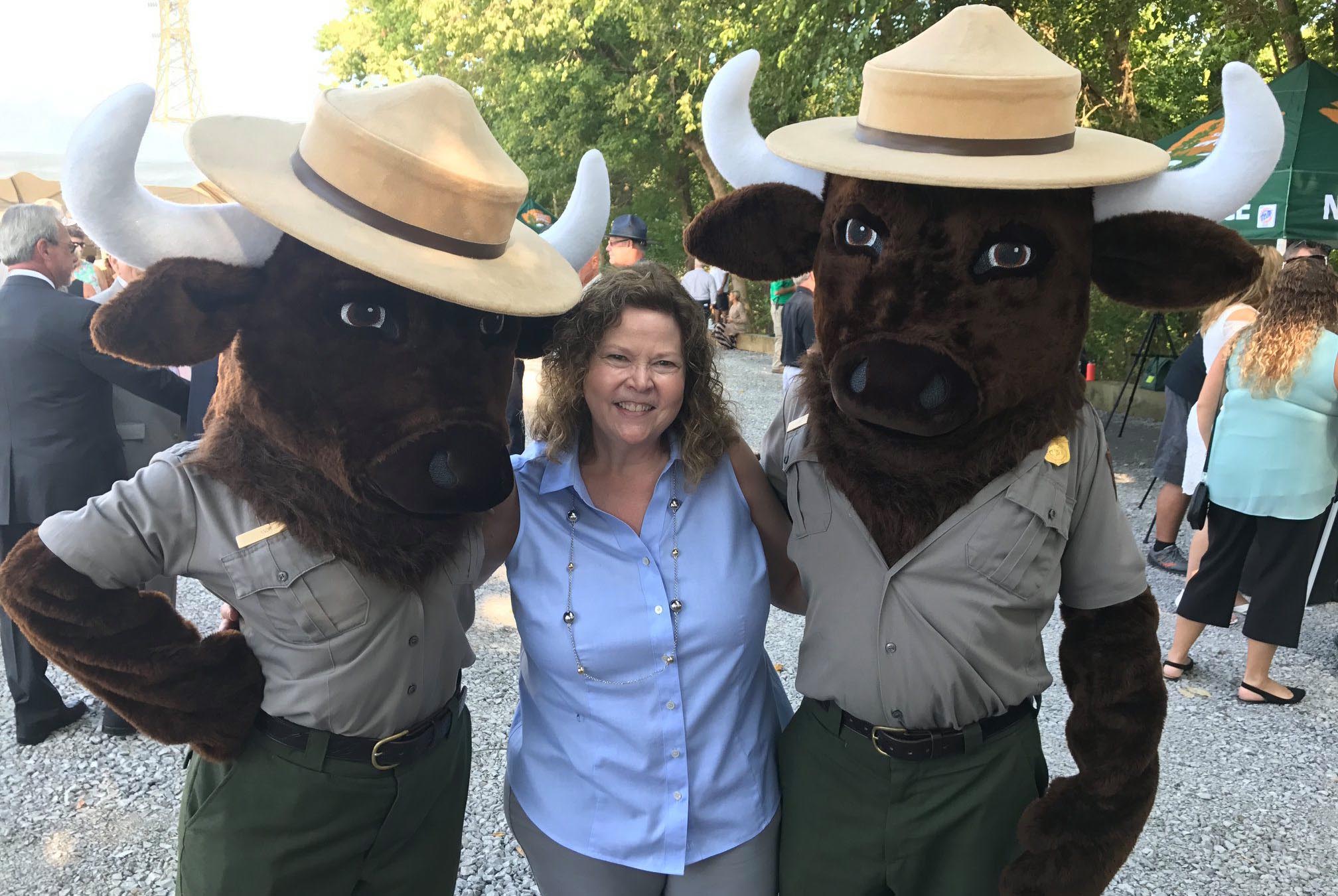 To celebrate the 50th anniversary of the C&O Canal becoming a National Historical Park, we are featuring 50 Canal Stories throughout 2021. Each story will take a look at a person's relationship with the C&O Canal. Whether an NPS ranger, a volunteer, or a visitor, everyone has a story to tell about the canal! If you want to share your story, submit it to us at the link here, email it to us at [email protected] or post it on your social media feeds with the hashtag #MyCanalStory.
Robin Zanotti, President of the C&O Canal Trust
It's my honor to provide a wrap-up of this year's 50 Canal Stories. It has been a weekly series that invited you to honor the C&O Canal National Historical Park's 50th Anniversary by sharing your unique relationship with the Park.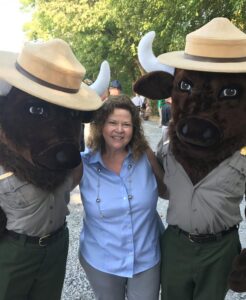 Before I get to the special aspect of wrapping up this series, I want to start and then end with my personal relationship with the park. A number of years before I began working at the Trust, my husband and I decided to adopt an old dog. Muni's owner had died and she waited for her new family at the Berkeley County Humane Society. She was as sweet as pie, which I would tell anyone who asked. As it relates to this story though, she was my walking companion. Up until the week she died, we often walked 3-4 miles on the towpath. It was our special place and it has remained so for me, despite losing Muni.
In my official capacity, I've been awed by the unique and compelling stories at least 49 of you have taken the time to share with us. Friendship, family and romance; exercise and personal challenges; such interesting history; and the beauty – oh, the beauty! Truly remarkable themes.
Thank you for joining all of us at the C&O Canal Trust in marking these special 50 years, well celebrated. It's a labor of love for us because to a person, each member of my staff has a unique story of their connection to the park.
Back to my relationship with the park. As the president, I often hear the stories of others, as they explain why they donate, volunteer, or serve on our board. We immediately have something in common. For me, that's the real story that I can uniquely share. I have such a cool job! Thank you for entrusting your stories to me as we jointly work to preserve and protect the park so that more stories may be told by future generations.