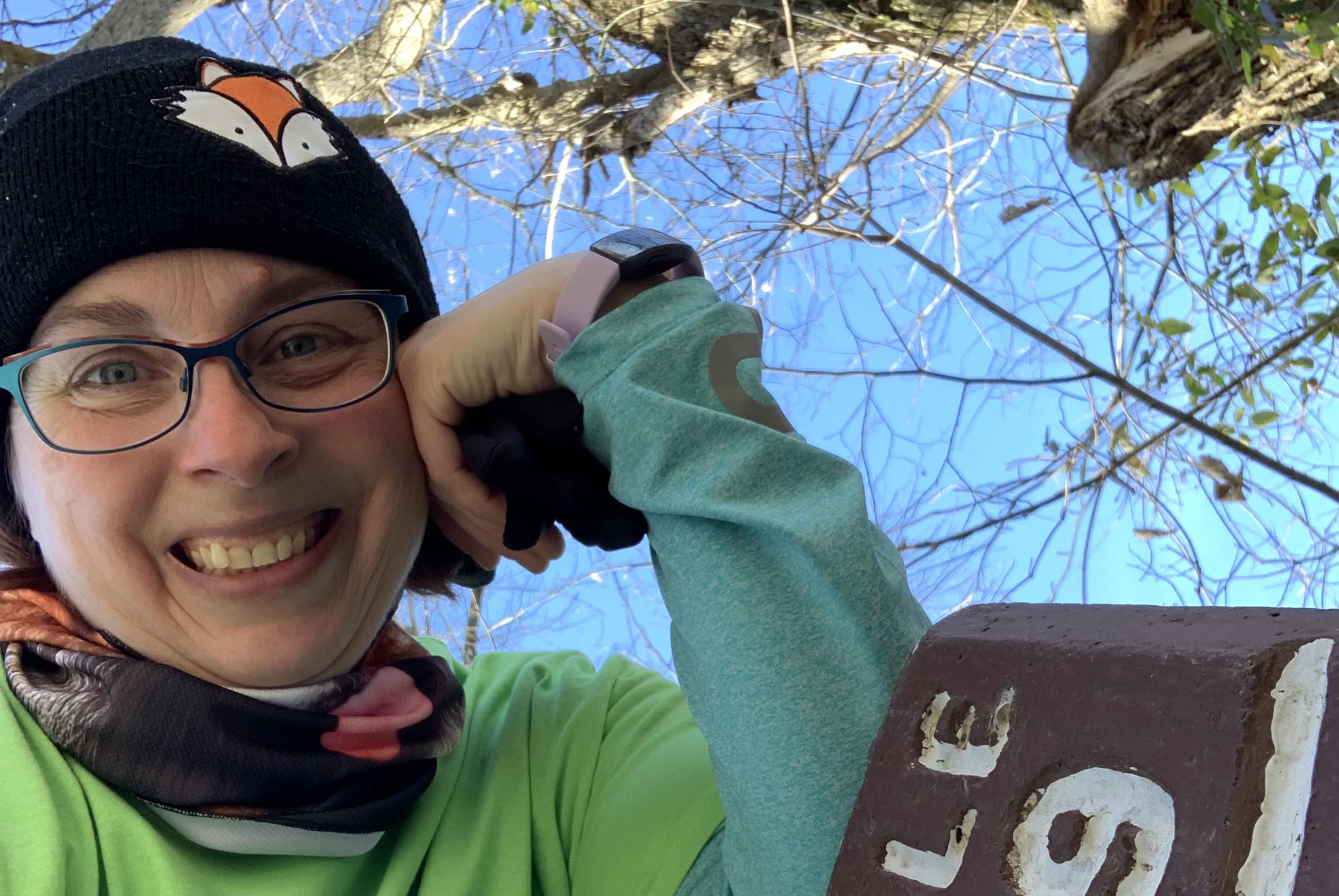 To celebrate the 50th anniversary of the C&O Canal becoming a National Historical Park, we are featuring 50 Canal Stories throughout 2021. Each story will take a look at a person's relationship with the C&O Canal. Whether an NPS ranger, a volunteer, or a visitor, everyone has a story to tell about the canal! If you want to share your story, submit it to us at the link here, email it to us at [email protected] or post it on your social media feeds with the hashtag #MyCanalStory.
Tammy Giberson, Hiker on the C&O Canal National Historical Park
Tammy Giberson: In February 2017 I had a slip and fall accident that lead to a brain injury. Every doctor who treated me said I should have died. Taking care of the repercussions of that moment led to severe depression and weight gain. I started walking on the Towpath to be somewhere serene and get my mental health back.
In September of 2018, I challenged myself to run a mile. It took until November to achieve that goal. I'm still running! I may be slow but I go! The goal now is to see every single mile marker on the C&O Canal and I'm over halfway to that goal.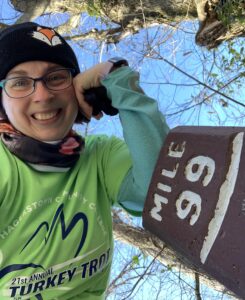 What was once a place of serenity for me is now a place of excitement and thrill. The deer, geese, and squirrels never fail to entertain. The Potomac River always has a story to babble. With 2021 being a cicada year that added an element of focus; bike bells versus cicada screaming.
Hiking 28 miles in a day and a half and rough camping at a hiker-biker camp in May of this year was a vacation dream come true. Everyone I told about it thought I was crazy but I had to prove I could do it. Hearing the pileated woodpecker at 06:00 was a fantastic alarm clock.
I'm now a "regular" at Cushwa Basin and Lockhouse 44. I know the dog walkers, the runners, the storytellers by sight if not by name. I have an alter ego named Zee The Red Fox that I use on Facebook to educate about the importance of the resource that is the National Parks. I volunteer on clean-up days and clean up even on non-volunteer days.
I love this place. It doesn't matter what mile I'm in. It's all amazing. It never gets old. I never thought a walk one day would give me a reason to live, but Zero Mile Marker- I'm coming for you!