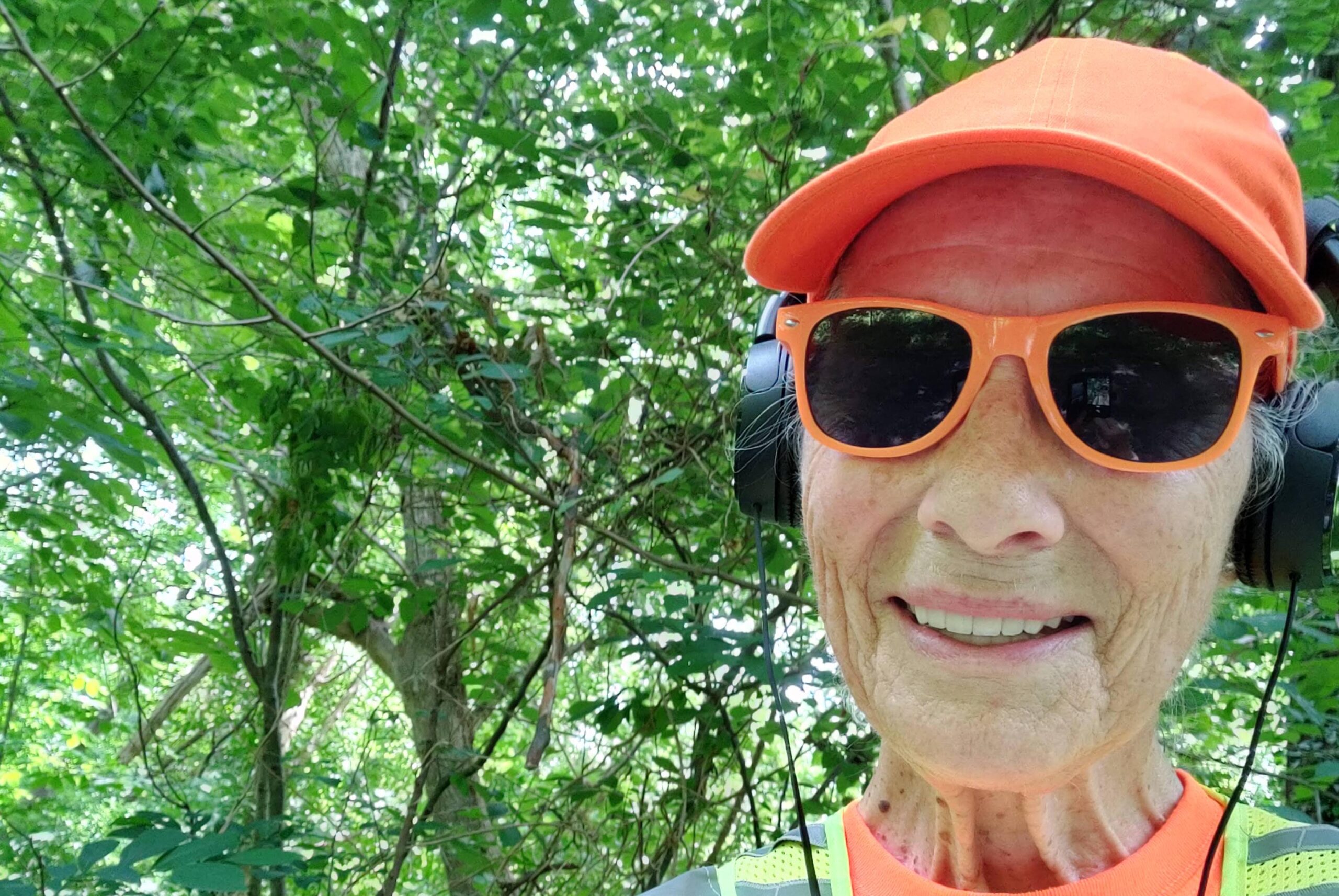 To celebrate the 50th anniversary of the C&O Canal becoming a National Historical Park, we are featuring 50 Canal Stories throughout 2021. Each story will take a look at a person's relationship with the C&O Canal. Whether an NPS ranger, a volunteer, or a visitor, everyone has a story to tell about the canal! If you want to share your story, submit it to us at the link here, email it to us at [email protected] or post it on your social media feeds with the hashtag #MyCanalStory.
Lorna Hainesworth, Bikerider & Supporter of the C&O Canal NPS
My C&O Canal Towpath Story
By Lorna Hainesworth
When COVID arrived in early March 2020, I found myself looking at a completely empty  calendar. Gone were all the trips, tours, meetings, lectures and conferences I had  planned to attend. Not one to remain idle for very long, I launched into some badly  needed projects around the house. I cleaned out the shed and the basement, which  resulted in three trips to the acceptance facility. Then I set my sights on the closets.  After clearing out all the unnecessary stuff, which either went to donation centers (after  these reopened) or was put in the trash, I stated in on the windows and got all of them  sparkling clean. I have three vehicles so my next project was to give each of them a  thorough cleaning. By then I had come to the middle of April so I gave the house an  extremely detailed cleaning, but I ask, "How much cleaning can one do?" It looked like I  had run out of cleaning projects.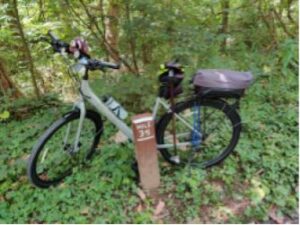 I had read a minimal number of articles on how to survive the pandemic and several of  these encouraged people to get outside, enjoy nature and go to recreation areas so long  as social distancing could be maintained. I was struck by a brilliant thought, "I'll buy a  bicycle." Truth be told, I was not the only one to have had this brilliant idea. By the  time I was at the bike shop negotiating to get one that fit all of my specifications, the shop along with every other bike shop was experiencing difficulty in getting bikes in stock–seemed like everyone wanted one. I finally had to settle for a bike that had all the features I wanted, but was a small sized frame. No matter, by late May I was out on the trails. Getting a bike had taken almost four weeks.  
I am extremely fortunate that I live a relatively short distance from several trails as I had  promised myself that I would ride trails exclusively and not risk riding on roads. Besides  most trails are relatively flat and do not have the road debris that can cause a flat.  Among the trails to which I have easy access are the Baltimore and Annapolis, the  Northern Central Railway (Torrey C. Brown), the York County Heritage, the Great  Allegheny Passage, the Washington and Old Dominion, Indian Head, Sligo Creek, Western Maryland just to name some of them, but the greatest of them all is the C&O  Canal Towpath.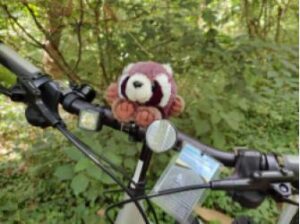 During 2020, I would ride segments of a trail or perhaps an entire trail. As I ride alone,  that means going a certain distance and then returning. I started riding 15-16 miles on each trip, but soon found myself  doing 38-40 miles along the various trails including the C&O. As I continued to ride, I kept a log of my trips. I also was  overjoyed to learn that when I was riding, I was pain-free. At any other time, my right hip and lower back ache due to a bad hip replacement operation.  
I continued doing segments of the C&O until one day I realized I had biked the entire  towpath! No wait. I had biked the entire towpath twice, going back and forth on each  segment! This is from a woman who turned 77 in June 2020. I was so pleased with  myself that I sent my bicycle log to everyone I know. By the end of 2020, I had done  1000.7 miles. In October I had been able to get another bike that was a medium-sized  frame, which fitted me much better.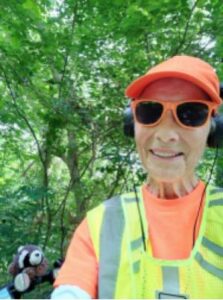 At the start of 2021, I knew I was going to continue biking, but I also realized how much  pleasure, excitement and fun the C&O Canal Towpath had given me. I simply had to do  something to ensure that the towpath would continue to be there for me. I was not being altruistic, or generous, or unselfish. In fact I was being very selfish. I need the towpath so I had to help. I started by joining the William O. Douglas Society at the Explorer Level, then I took the TowpathGo Challenge and finally became a supporter for the Picnic in the Park. I was delighted to find I was just in time to celebrate the C&O Canal National Historical Park's 50 year anniversary. I have continued to ride the C&O Towpath and will continue to contribute monetary support so the towpath will be there for me as I long as I'm here for it. BTW that's my traveling companion Rocky Raccoon.