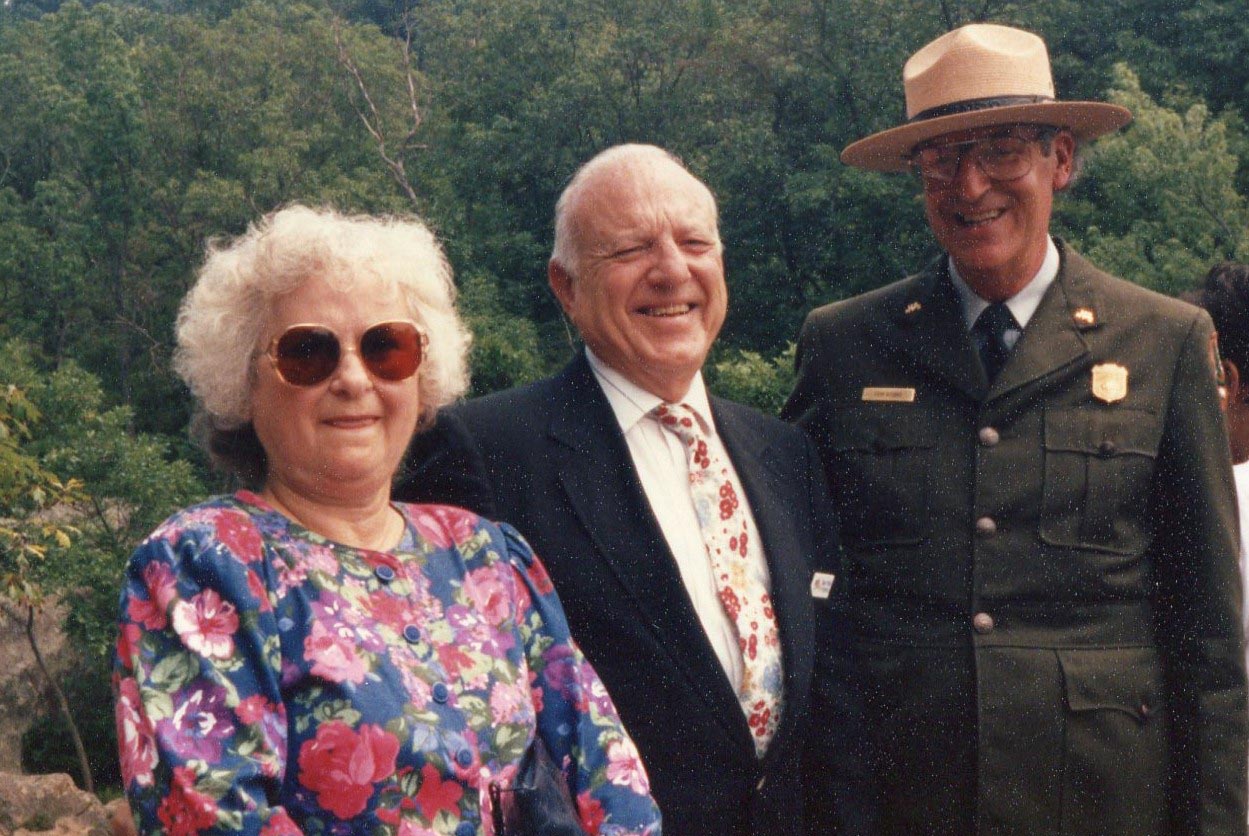 To celebrate the 50th anniversary of the C&O Canal becoming a National Historical Park, we are featuring 50 Canal Stories throughout 2021. Each story will take a look at a person's relationship with the C&O Canal. Whether an NPS ranger, a volunteer, or a visitor, everyone has a story to tell about the canal! If you want to share your story, submit it to us at the link here, email it to us at [email protected] or post it on your social media feeds with the hashtag #MyCanalStory.
Janine Wilkin, Visitor to the C&O Canal National Historical Park
The C&O Canal Trust bench program allows visitors to the Park to honor their loved ones in a very special way. The benches can be found along the towpath and are installed by volunteers. The Hanna Family details their bench's story below.
To learn more about the Bench Donation Program, click here.
The Hanna family moved to Rockville, Maryland in 1962.  With 7 daughters and a love of the outdoors, trips to the C & O Canal at Great Falls became a family tradition.  Annette and the girls would make the picnic and Bill would drive the family station wagon to the park.  A hike out to Olmstead Island to view Great Falls was a favorite hike.  The wooden bridges to access the Falls were first built over 100 years ago.  In 1972 Hurricane Agnes came and destroyed all the bridges cutting off the access to view Great Falls from the Maryland side.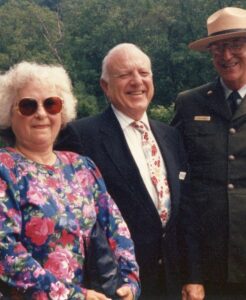 In 1985 Montgomery County Council member William E Hanna Jr. began a crusade to get the bridges rebuilt.  This effort would take many years and overcome a tremendous number of obstacles.  He would have to call on relationships built over his years as the Mayor of Rockville, President of the Maryland Municipal League, and his years on the County Council to assemble a private/public partnership to tackle the mission.
His efforts included funding from the state, Montgomery County, the federal government, the public and private industry.  When the efforts looked like they would be short of the required funds, he enlisted the help of Barry Scher, President of Giant Foods in a public campaign to reach out to the citizens of Montgomery County to help reach the goal. 
On July 17, 1992 the bridges were dedicated and reopened.  
The Hanna family picked this spot for the bench, at the entrance to the path to Olmstead Island to celebrate the lives of their parents William (Bill) and Annette Hanna, two people who dedicated their lives to public service and fought to bring the joy of nature and Great Falls back to all of us.