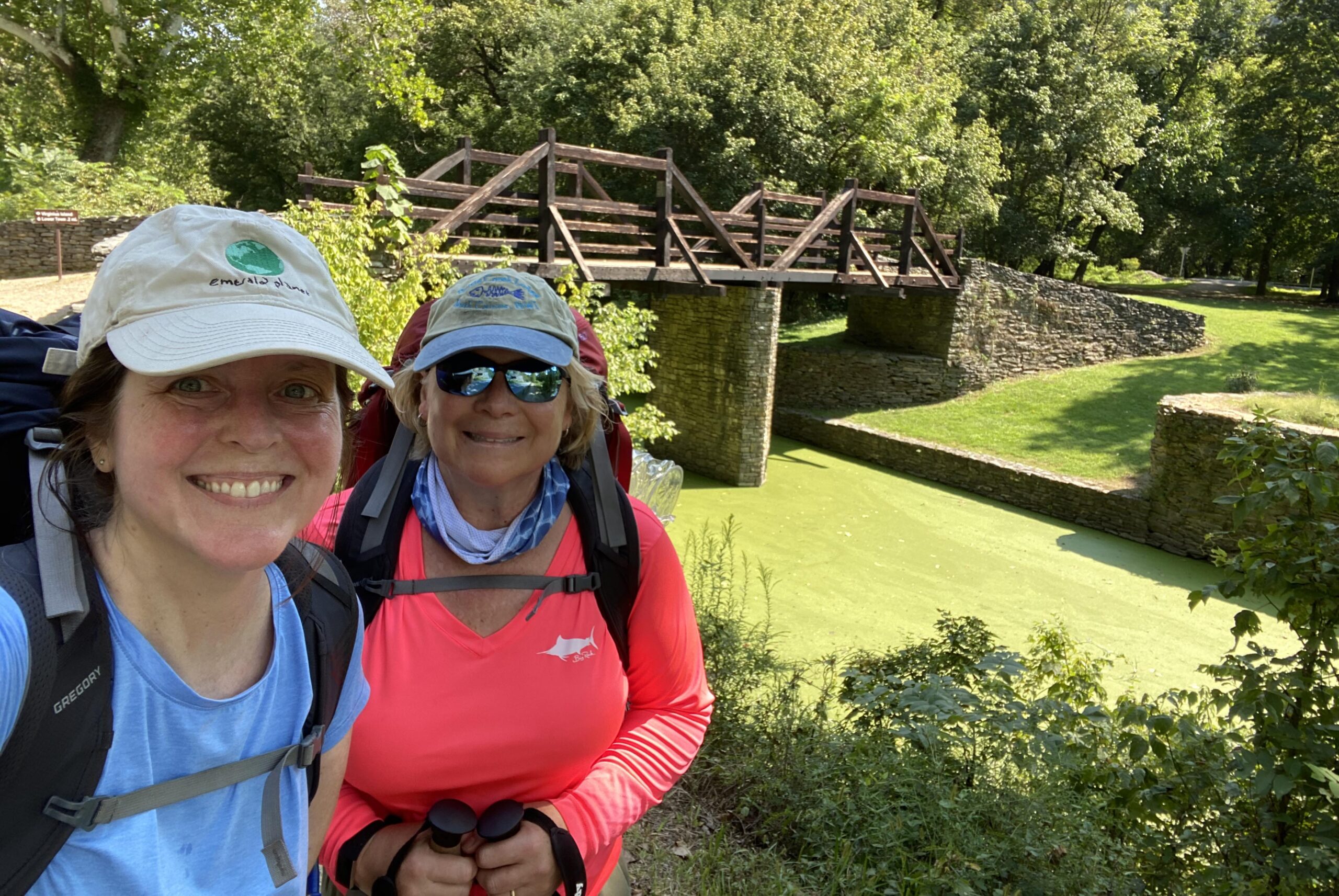 To celebrate the 50th anniversary of the C&O Canal becoming a National Historical Park, we are featuring 50 Canal Stories throughout 2021. Each story will take a look at a person's relationship with the C&O Canal. Whether an NPS ranger, a volunteer, or a visitor, everyone has a story to tell about the canal! If you want to share your story, submit it to us at the link here, email it to us at [email protected] or post it on your social media feeds with the hashtag #MyCanalStory.
Janine Wilkin, Visitor to the C&O Canal National Historical Park
When I was a kid, my family had a weekend cabin in the Pocono Mountains where my dad helped to instill a love of nature in me through canoeing and fishing adventures. My dad was a plumber and as plumbing humor goes, back at the cabin he liked to cut off the hot water while we were showering, bucketing us immediately with brisk mountain-spring cold. He also was famous for stealthily pocketing a piece of a puzzle we were working on. After my siblings and I had crawled under the table and looked under the couch searching for the last missing piece, he would come over to the table and with a hearty laugh, triumphantly pull it from his pocket and lock it in. 
He's been gone for sixteen years now, and I miss seeing his ornery grin and hearing his full-bellied laugh. He gave me my love of the outdoors and a love of solving puzzles, both on the table, and in life. 
When I started walking on the C&O Canal years ago near my home in Arlington, Virginia, it was simply a trail near my house. I'd walked with my friend Heather 3 to 4 mile round-trip segments from Chain Bridge going south to Georgetown and Chain Bridge north towards Great Falls. It was our time to catch up.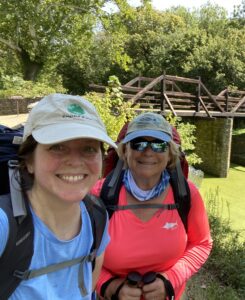 These short hikes were followed by a hike in Harper's Ferry with my friend Sandy, where we headed south on the canal to Brunswick and stumbled upon a wonderful church-turned cafe called Beans in the Belfry. It was around the time of this hike, Sandy and I hatched the idea of section hiking the whole length from DC to Cumberland, MD. The C&O Canal was a puzzle we wanted to solve, by completing it in its entirety, one piece at a time. 
Early on, we both printed off the mile-post marker of the Canal and while this may sound absurd to some, we loved coming home to highlight the segments as we completed them. Edwards Ferry to Seneca Creek. Harper's Ferry to Shepherdstown. Fifteen Mile-Creek to Paw Paw. And the list goes on. 
Along the way, we shared the beauty of the trail with deer, beavers, turtles, bugs, snakes and our girlfriends as they were able to join us. It became walk-talk therapy time, a place to restore in the cradle of nature. We've seen the Canal in all seasons, full with color in fall, dense with green in summer, budding with the hopefulness of spring and still and silent in the winter. 
As the distance from our homes became further, we stayed at some of the lockhouses. It was enchanting to feel and experience the history at Edwards Ferry (pro-tip, it's cold in November, but doable!) and at Clear Spring as we ascended narrow stairs to our bunks for the night and heated water for our coffee over old stoves in the morning. Alternatively, we also backpacked and camped several nights trying out several of the hiker-biker sites where the sounds of the running Potomac lulled us to sleep. 
We're teed up to finish the last segment in October, where we will camp at Spring Gap and walk the final 11ish miles to Cumberland. It's more than a nearby trail now. It's a piece of my life story that I am so grateful to have shared with friends. Like my dad used to do, I look forward to locking in this last piece.