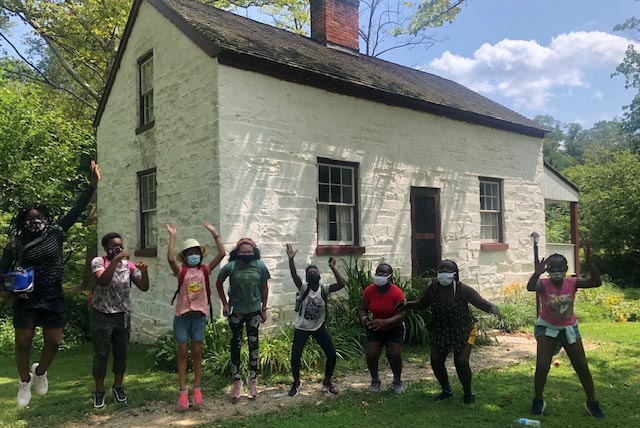 To celebrate the 50th anniversary of the C&O Canal becoming a National Historical Park, we are featuring 50 Canal Stories throughout 2021. Each story will take a look at a person's relationship with the C&O Canal. Whether an NPS ranger, a volunteer, or a visitor, everyone has a story to tell about the canal! If you want to share your story, submit it to us at the link here, email it to us at [email protected] or post it on your social media feeds with the hashtag #MyCanalStory.
Molly Lynch, Program Manager at Community Bridges
C&O Canal Trust:  Introduce yourself! What do you do with Community Bridges?
Molly: I am Molly, the Community Bridges Middle School Program Manager.
C&O Canal Trust: What is Community Bridges?
Molly:
Community Bridges is a nonprofit in Silver Spring, MD that works alongside girls to empower them to be positive leaders, exceptional students and healthy young women.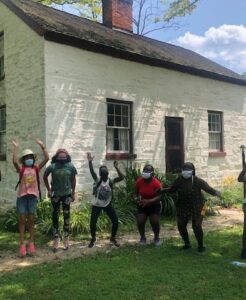 C&O Canal Trust: How and when did you first become involved with the C&O Canal Trust?
Molly: CB has had a long relationship with the C&O Canal. We have done many field trips over the years to the lockhouses, hikes, and community volunteer days.
C&O Canal Trust:  This summer, Community Bridges participated in a few summer Canal For All programs. What did the kids do as a part of this program?
Molly: We participated in a hike and trash pick up, we also brought girls and families to the Latino Conservation Week Event. These events brought many girls and families to the park for the first time to see Great Falls, to enjoy hikes, and to learn history and science.
C&O Canal Trust: What do you think was the most impactful moment of the Canal For All program for the kids this summer? What did they have the most fun learning about?
Molly: There were many impactful moments for our participants. Whenever we went hiking they shared how much they enjoyed being outside and in nature. They were in awe of all of the beautiful views along the river. They also learned about different species and hiking safety! They loved sharing the facts they learned after their guided hike.
C&O Canal Trust: Did you learn anything new about the Park?
Molly: We learned about how the lockhouses, their histories, and how the lock system works.
C&O Canal Trust: Do you have a favorite place on the canal?
Molly: We loved hiking the Billy Goat trail and visiting the Great Falls.
C&O Canal Trust: What does the Park mean to you?
Molly: The park is a reminder of how important it is to preserve our natural world, to care for our environment, and to appreciate our connection to nature.