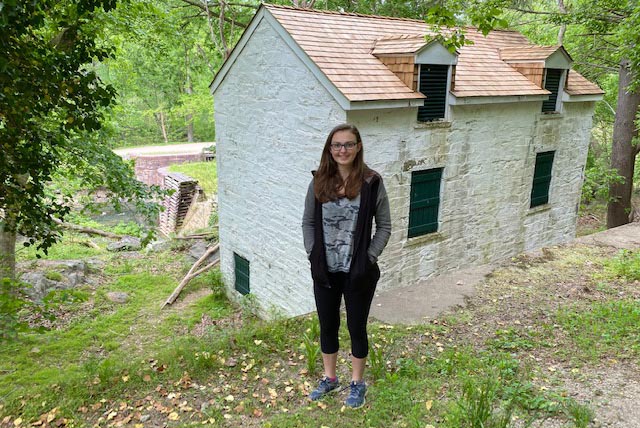 To celebrate the 50th anniversary of the C&O Canal becoming a National Historical Park, we are featuring 50 Canal Stories throughout 2021. Each story will take a look at a person's relationship with the C&O Canal. Whether an NPS ranger, a volunteer, or a visitor, everyone has a story to tell about the canal! If you want to share your story, submit it to us at the link here, email it to us at [email protected] or post it on your social media feeds with the hashtag #MyCanalStory.
Emily Ewing, Neighbor to Lockhouse 10
My name is Emily Ewing, I am 19 years old and live a few miles from Lock 10. The canal has always been a big part of my life for as long as I can remember, especially frequent hikes on the Billy Goat Trail with my family! When I was in elementary school my Girl Scout Troop also volunteered at Riley's Lock which was a wonderful experience. With the canal being so important to me, I decided for my senior year of high school capstone project (during the COVID lockdown in spring 2020) to write and illustrate a historical fiction short story about a girl whose family runs one of the locks near Widewater during the late 1800s. It is geared towards elementary-aged readers and is about 80 pages in a paperback format.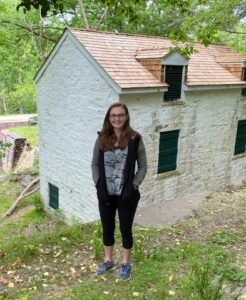 Read my story Ada Pierce, Canal Girl here.