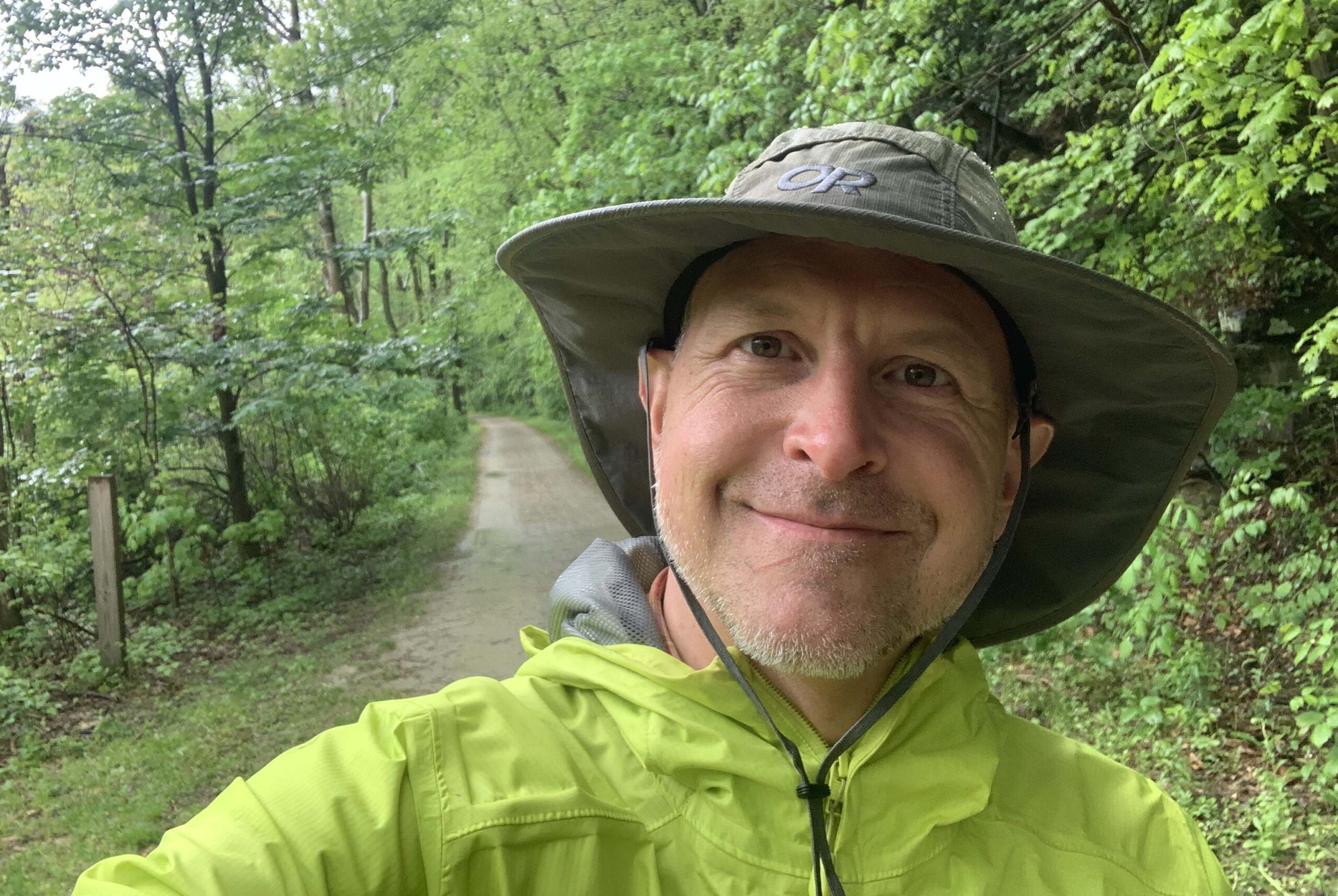 To celebrate the 50th anniversary of the C&O Canal becoming a National Historical Park, we are featuring 50 Canal Stories throughout 2021. Each story will take a look at a person's relationship with the C&O Canal. Whether an NPS ranger, a volunteer, or a visitor, everyone has a story to tell about the canal! If you want to share your story, submit it to us at the link here, email it to us at [email protected] or post it on your social media feeds with the hashtag #MyCanalStory.
Doug Reigner, Director of Community Relations at the Great Allegheny Passage Conservancy
C&O Canal Trust: What is your history with the C&O Canal?
Doug: About 10 years ago a friend wanted to pedal from Pittsburgh to Washington DC.  This is my first memory of researching and planning a visit to the national historic park, the towpath and the learning bits and pieces of the amazing history.  We enjoyed pedaling past and stopping at many of the remnants of old canal and lock houses, the dams, and scenic views of the river.  We visited Hancock, Harpers Ferry and Brunswick that year stopping to eat.  It was such an adventure since it was my first time doing a multi-day travel by bicycle trip.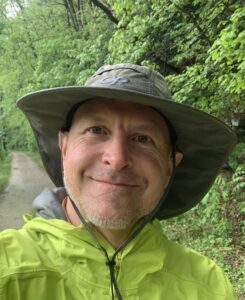 C&O Canal Trust: During your time volunteering with the Partnership, what is your favorite project you have been a part of?  
Doug: Trails & Rails.  I met Rita Knox, Park Ranger in Cumberland one year.  Rita invited me to check out a Steward program where I'd ride the Amtrak train and engage travelers about the park.  I signed up, drove 90 miles to Cumberland, met a bunch of enthusiastic park rangers and was hooked.  During our training day I met Simon Barber and other great people who knew so much history about the park and nearby towns.  People like Rita and Simon Barber were so inspiring to learn from.  It was never a dull Amtrak ride meeting people, answering questions, giving out park information.
C&O Canal Trust: Do you have a favorite canal memory?  
Doug: Silly but oh so true, my favorite canal memory is going to the Conocacheague aqueduct ribbon cutting ceremony in Williamsport and getting my picture taken with a park mascot who said "Hello Doug."  I was shocked the mascot knew me.  Turns out it was a dedicated enthusiastic ranger whom I've met on several occasions.  That ranger (Ben Helwig) like all the rangers I've met over the years are incredible people.  
C&O Canal Trust: What is your favorite spot on the canal?  
Doug: Tough question to answer, I have Favorites-s-s-s-s.  The blue bells blooming near Hancock, the rock wall and river views west of Williamsport, the way the towpath reveals the Potomac river to me every time I pedal towards Harpers Ferry.  Coming out from an otherwise quiet tunnel of towpath trees, I enjoy the explosion of people near Great Falls, then again near Georgetown.  It's like you're in a forest then boom you're in Georgetown!  So many spots come to mind, like I said I have favorites, plural.  Ask me after my next visit through the park and I'll have more favorites to add to the list.
C&O Canal Trust: What does the canal mean to you?  
Doug: To me the canal means I have a national park within few hours of my home where I can visit a dozen times a year.  There is so much to see and it looks different from sunrise to sunset, from east to west that no matter how many bike rides they are all a little different.  It means I don't need to race around the country truing to see every park, this one has so much I enjoy seeing it more often!