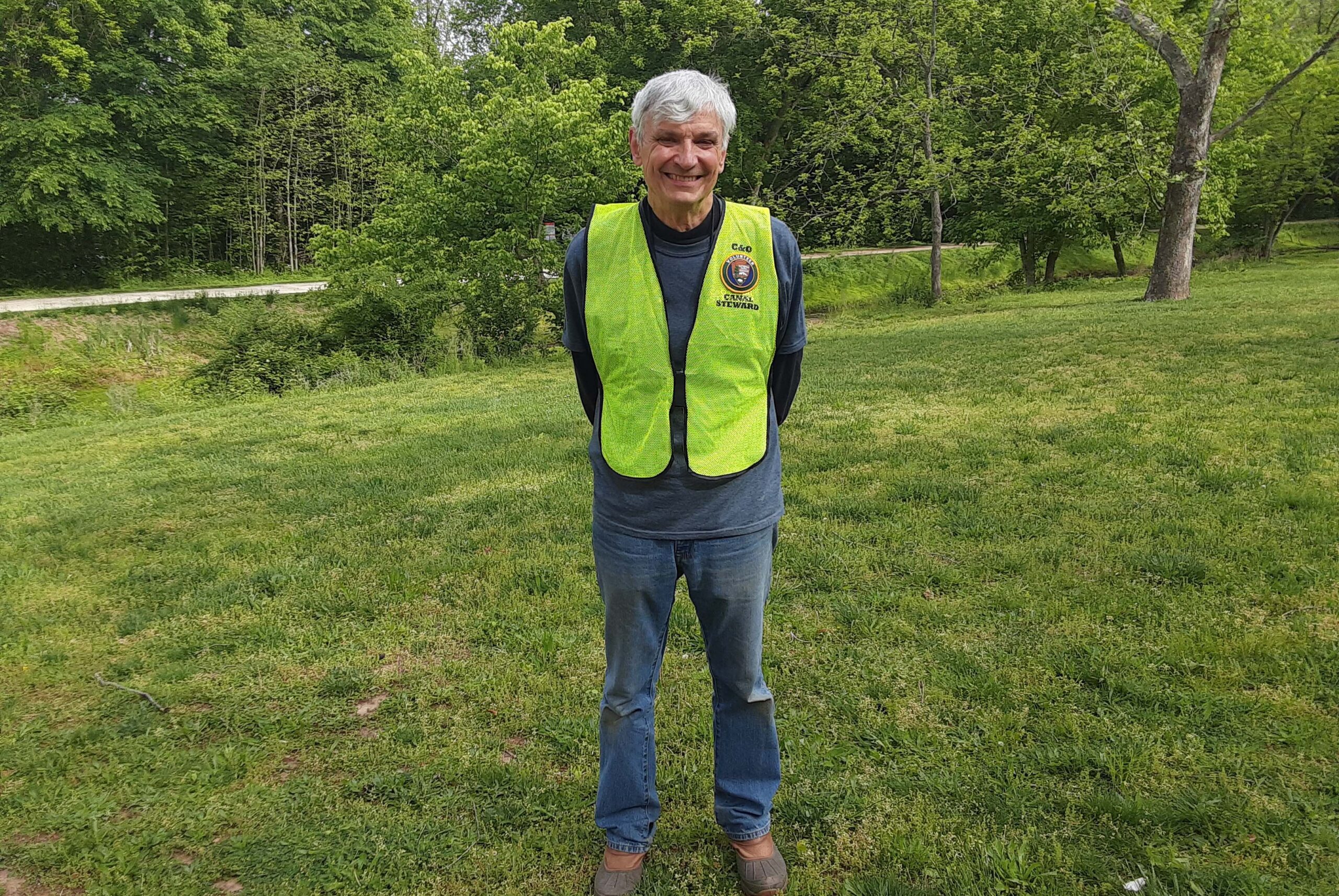 To celebrate the 50th anniversary of the C&O Canal becoming a National Historical Park, we are featuring 50 Canal Stories throughout 2021. Each story will take a look at a person's relationship with the C&O Canal. Whether an NPS ranger, a volunteer, or a visitor, everyone has a story to tell about the canal! If you want to share your story, submit it to us at the link here, email it to us at [email protected] or post it on your social media feeds with the hashtag #MyCanalStory.
John Kehne, Canal Steward & TowpathGO! Fundraiser
C&O Canal Trust: What is your relationship with the C&O Canal? 
John: I grew up about 7 miles from Williamsport MD, the canal town that is the current headquarters of the C&O Canal Trust. Over 50 years ago, I and a group of fellow Maryland scouts biked in segments the entire length of the towpath, a tremendous adventure that opened our eyes to the beauty and history of the canal and provided us with a multitude of experiences that enriched our lives. After high school, I left the state to pursue training and a career in Neuroscience and forty years later, returned to Maryland. My wife and I fortuitously live close to the canal, 7 miles from the Great Falls Tavern Visitor Center. For the last decade, the Park has been a welcome refuge for hiking, biking, running, and a place to enjoy nature in all seasons. Recently, I began volunteering at the Park through a C&O Canal Trust-managed "Canal Stewards" program and am further committed to give back to the Park seeking donations to my TowpathGO! fundraiser, challenging myself to complete a one day 50-mile ride on the towpath.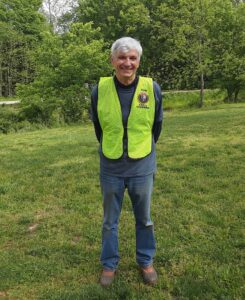 C&O Canal Trust: When did you first learn of the C&O Canal?
John: Fishing trips to the Potomac River during my youth made me aware of the canal, but I didn't really fully experience it until my bicycle trip. 
C&O Canal Trust: Tell us about your Maryland scouts biking trip.
John: We had done a lot of camping but not major biking, so this was a new, exciting adventure that was also humbling. The trip was done in five segments, completed over a summer. Riding a Schwinn 2-speed "kick-back" bicycle, I soaked up the scenery and gained an appreciation for the park's size and the quiet remoteness of many stretches. The trips did not lack drama and taught us some lessons. "Expect the unexpected". We expected rain and mud, but not a washed-out section of the towpath or encounters with four-foot high, bike-stopping grass.  More often than not, planned early evening arrivals at our destinations occurred in early morning. "It ain't over 'til it's over". I voluntarily gave up my bike and pushed, for the last 5 miles of the final segment, a fellow scout's bike that had catastrophically broken down. I ran to keep from falling behind the others, and suffice it to say that the mile markers were slow in coming and the last mile seemed like ten. I "dug deep" and finished exhausted but happy to have helped out.  Twenty five years later, I found myself again digging deep to finish the final five miles of my first marathon (Chicago) and in a time that qualified me to run in the 1996 Boston Marathon, its' 100th anniversary.  Two dreams of mine achieved!  The canal experience can be impactful.
C&O Canal Trust: What is your favorite thing about being a canal steward? 
John: It's a "win-win" – I get exercise in a rich outdoor setting and make contributions that enhance the park's towpath and trails. A bonus is my occasional interactions with the Trust and Park staff, other volunteers and enthusiastic park visitors.
C&O Canal Trust: Why did you sign up for TowpathGO!? 
John: The C&O Canal Historical Park is a monument to an important period of American history and an amazing natural resource, a great example of why the National Parks are truly "America's Greatest Idea". I was motivated to sign up as another way to give back to the park and knowing that donations to the Trust in TowpathGO! will benefit important and innovative programs, including the Trust's "Towpath Forever" and "Canal Classrooms" initiatives. Regarding my personal challenge to bike 50 miles on the towpath in one day, it seemed appropriate since it has been a half-century since the canal became a park and since I biked the entire towpath.
C&O Canal Trust: Do you have a favorite memory of the Park? 
John: When training for the 2013 and 2015 Marine Corps Marathons, I did my "long-runs" on the towpath, doing loops starting at Great Falls Tavern Visitor Center and heading downstream toward Georgetown.  On one memorable early morning run, not a person in sight, I was captivated by the canal as a blue heron flew gracefully by, the rays from the rising sun illuminating the mist above the shimmering water. What a way to train!
C&O Canal Trust: What is your favorite place or section of the Park?  
John: The section of the Park that extends a mile downstream (to MM13) and upstream (to MM15) from the Great Falls Tavern Visitor Center. In addition to the highly popular Great Falls Overlook, Widewater section, Rocky Island views, and challenging Billy Goat Trail A, these two amazing miles contain a selection of many trails, some lesser known or used. The mile long River Trail takes you down to river level with great river views and bird watching, and the rich soil supports gigantic sycamore trees, and, in the spring, spectacular wildflower shows. On the other side of the canal, the Ford Mine Trail is a 3 mile loop that winds through stands of tall trees, ascending and descending knolls to cross small streams. This being said, I still have much exploring to do.