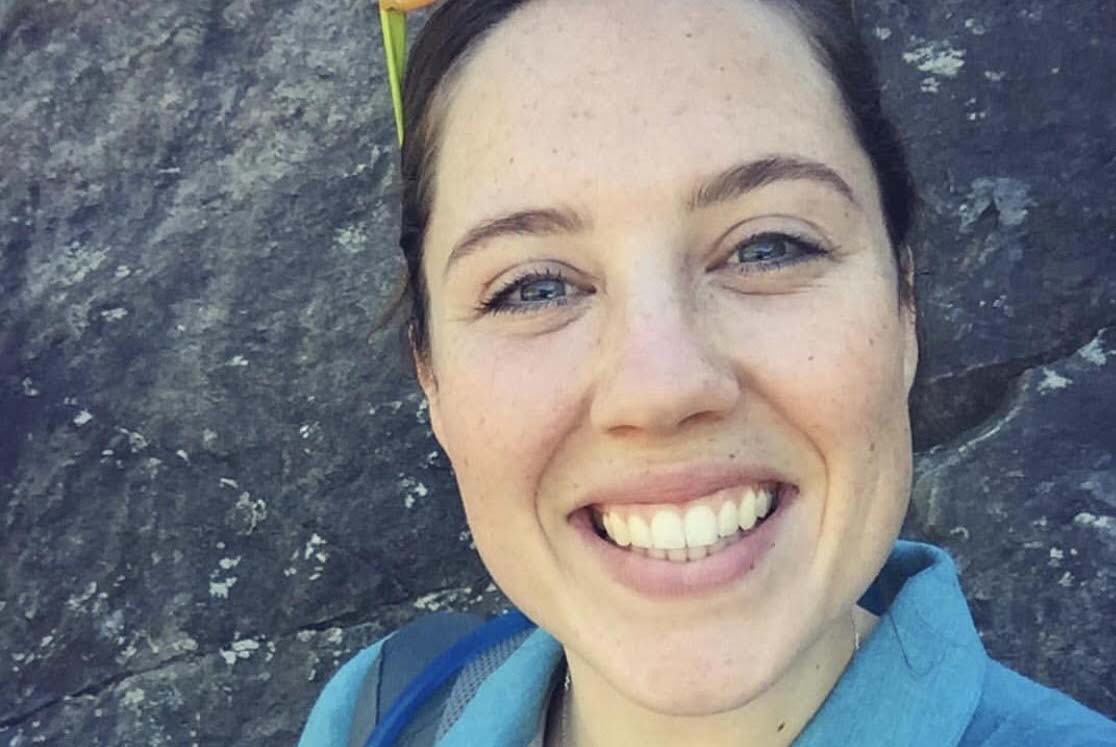 To celebrate the 50th anniversary of the C&O Canal becoming a National Historical Park, we are featuring 50 Canal Stories throughout 2021. Each story will take a look at a person's relationship with the C&O Canal. Whether an NPS ranger, a volunteer, or a visitor, everyone has a story to tell about the canal! If you want to share your story, submit it to us at the link here, email it to us at [email protected] or post it on your social media feeds with the hashtag #MyCanalStory.
Hannah Debelius, Canal Steward
C&O Canal Trust:
What is your relationship with the C&O Canal?
Hannah:
I grew up on the C&O Canal with frequent family walks from Violettes Lock and semi-annual canoe camping trips to the Paw Paw Tunnel. However, my family's Canal legacy actually goes beyond that. My Grandparents owned a farm near Clear Spring, MD that is now part of the park. My Grandfather, Richard Costlow, was recognized by NPS in the 1970's for the vast number of trees he planted, and he often told me how wonderful he thought the plans for the national park were when he saw them over 50 years ago.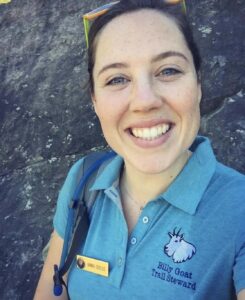 C&O Canal Trust: When and how did you become involved with the C&O Canal Trust?
Hannah: In 2014, I saw a sign at Great Falls promoting Canal Community Day. I volunteered that year painting the mule shed and was hooked! Since then, I have also volunteered for Park After Dark, supported the Trust on Canal Giving Days, become a Canal Community Day project leader, and served as a Billy Goat Trail Steward with NPS since 2016.
C&O Canal Trust: What is / was your favorite part about being a volunteer?
Hannah: I love the community of volunteers I've met over the last few years. Everyone is so passionate about the Canal with their own stories and favorite spots. Having a scheduled excuse to be outside and enjoy the park is also a nice benefit.
C&O Canal Trust: What is / was your favorite part about being a project leader?
Hannah: At Canal Community Days, I love being able to work with different groups of volunteers, from school programs to hiking clubs and families. In the introduction, I always ask people what brought them out to volunteer today, and they have the best responses. Doing something tangible for the park I can see when I'm there, such as a freshly painted mule fence or filled pothole, also brings a sense of pride and connection.
C&O Canal Trust: Can you share a specific memory working a canal giving day?
Hannah: At Canal Giving Day, it always surprises me how many people want to walk up and give cash without any recognition or token in return. They are just out there enjoying the park and feel moved to give back.
C&O Canal Trust: Do you have a favorite memory of the Park?
Hannah: In 2019, my husband proposed to me on Billy Goat Trail section B. I was busy taking a photo of our dog at an overlook, and when I turned around, he was down on one knee. I cried a lot of tears of joy and am very thankful for a small group of hikers passing by that helped us capture the moment with a photo.
C&O Canal Trust: What is your favorite place or section of the Park?
Hannah: Although I spend most of my time at Great Falls and on the Billy Goat Trail, my favorite place is Lockhouse 49. It's a special place where I've made a lot of memories with friends staying overnight with the Canal Quarters program, and the front porch with a morning cup of coffee can't be beat.