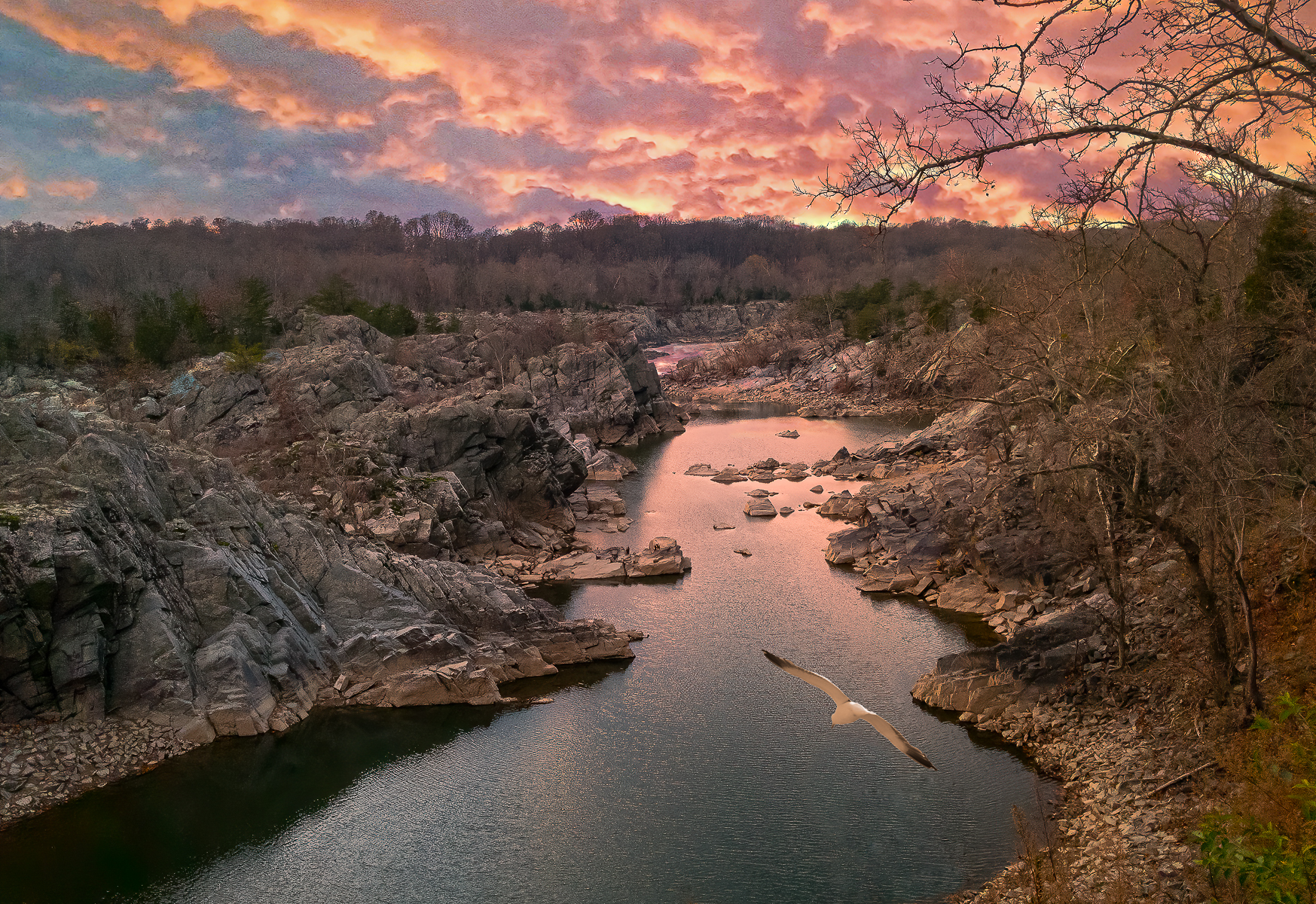 How long have you been a Canal Steward in the Park?
Marea: I have been a Canal Steward for two years, since December 11, 2018.
Why do you volunteer as a canal steward?
Marea: I volunteer because I love being outdoors.  It feels right to me to look after and care for our natural resources.  It gives me pleasure to be of some help in taking care of an area so others can enjoy the area!  Now more than ever I think this is important!
What is your favorite thing about being a Canal Steward?
Marea: One of my favorite things about being a Canal Steward is seeing people enjoy using the park.  Whether it's a smile from a walker, hiker, jogger or someone taking their boat (kayak, canoe) on the river, it brings simple quiet joy to see my fellow human beings get close to nature!
Finally, what is your favorite spot in the Park?
Marea: One of my favorite spots in the Park is Mather Gorge at Bear Island.  Many fond memories as a child with my siblings and family hiking on our day trips.  The Billy Goat Trail is another favorite and challenging trail as well as the portion of towpath along Mile 19 and 20 near Pennyfield Lock.
Why do you think people should become Canal Stewards?
Marea: Becoming a Canal Steward can bring you a sense of simple purpose.  Serving your local community in this way can have a positive impact on you and the people who visit the Park.  The rewards of maintaining the area in the Park are countless.  Your involvement helps the existing wildlife remain in their habitat by keeping it natural and encourages us human visitors of nature to enjoy the environment and respecting its natural state.