A project at Dam 5 along the C&O Canal  is one of 165 projects that will benefit from the recently-passed Great American Outdoors Act (GAOA). The GAOA is providing up to $1.9 billion a year for five years to the National Parks and Public Land Legacy Restoration Fund. This money will fund deferred maintenance projects in National Parks, forests, wildlife refuges, recreation  areas, and American Indian schools.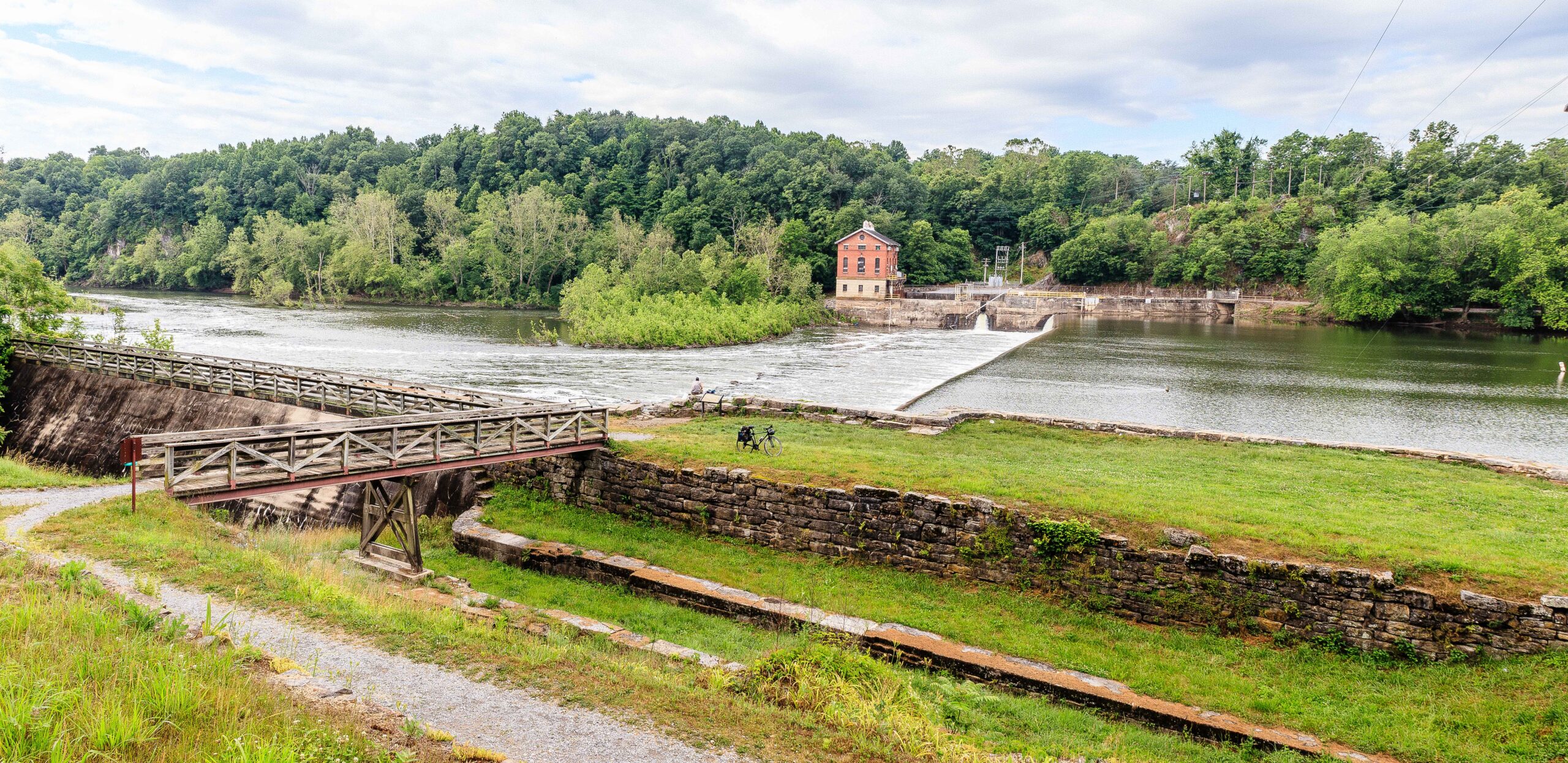 Panoramic view of Potomac River at Dam 5 by Paul Graunke
The C&O Canal will receive $15.6 million to repair the left abutment of Dam 5 in Clear Spring, Washington County. The dam, which provides more than six miles of recreation boating waters, as well as water for hydroelectric power generation, is failing. Large cracks are visible and mortar is missing from between rocks in the wall, and the entire wall is leaning nine inches toward  the river.  
The proposed repairs will rehabilitate the masonry structure, stabilize the wall, and protect the cultural, natural, and recreational resources influenced by this substantial engineered feature. The end result will be a sustainable and stable structure that will be resilient to flooding well into the future.  
National Park Service projects were selected for GAOA funding based on criteria that included maximizing the number of visitors that would benefit from the project and leveraging philanthropic partners, while prioritizing projects that would be shovel ready for fiscal year 2021.  
"The Great American Outdoors Act provides an unprecedented opportunity for the C&O Canal to undertake some critical large preservation projects," said C&O Canal National Historical Park Superintendent Tina Cappetta. "I can't think of a better 50th birthday present than to receive funding for the first of hopefully several projects!"